New bullets for the 30-30 Win have sparked my interest in the old-timer.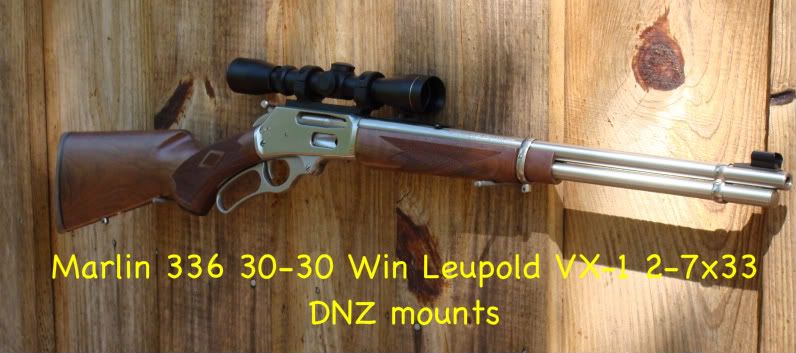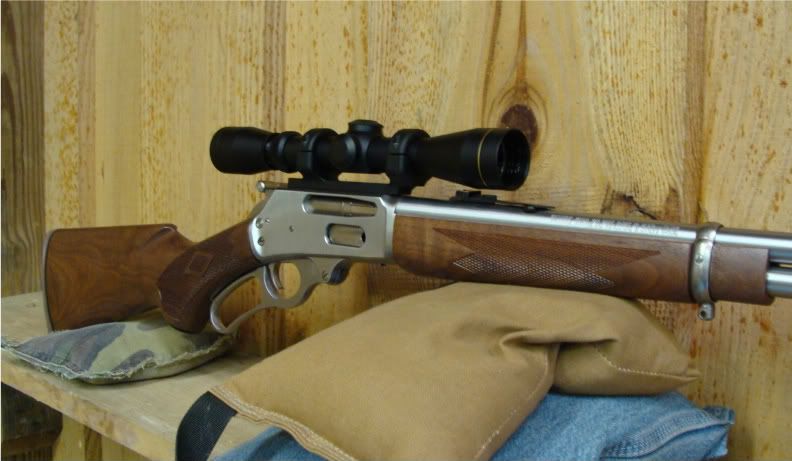 The original Barnes 150 grain X-bullet with its large hollow point looks good.
Wasn't impressed with the velocitiy. The bullet is long and has a much greater friction bearing surface than a convinsional lead core bullet. The new Tipleshock X-bullet should work better with the extra relief rings.

Was only getting 2,140 fps and shot the loads at 75 yards for 3 1/2" group.
The Hornady Monoflex is the bullet that really should reinvent the 30-30 Win.
Using Hodgdon LVR powder I was able to average 2,470 fps but accuracey was a little disappointing.

I was very disappointed in the Hornady 140 grain Monoflex. I figured I should be able to get over 2,500 fps with the lighter bullet. The bullet is very long (similar to a standard 170-180 gr. bullet).

Sighting in with the Hornady's reminded me of back when I was a teenager deer hunting with a single shot .410 attempting to hit a five gallon bucket at 50 yards.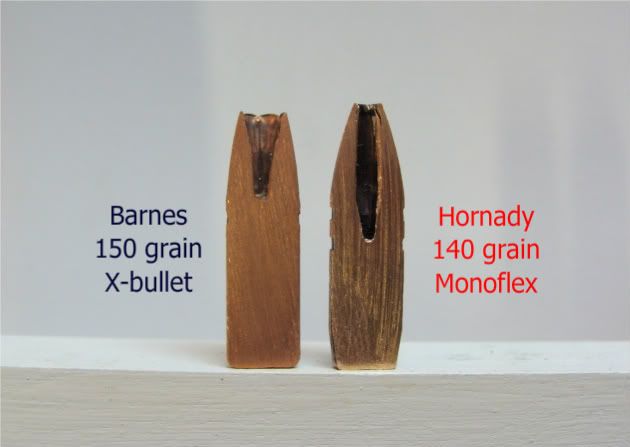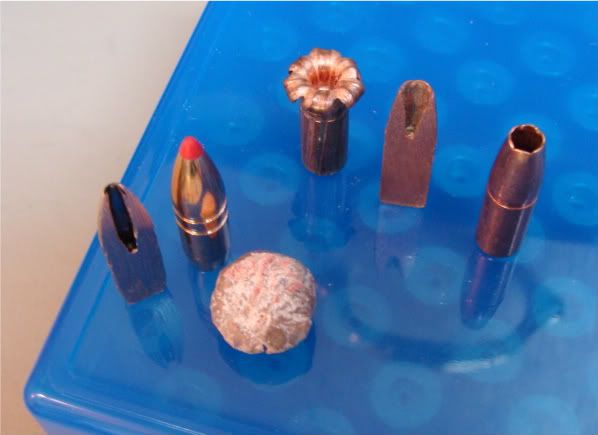 After further research on the Monoflex and e-mailing Hornady the accuracy load is about two grains lower than my max load. What good is a ballistically superior bullet traveling 200 fps slower than the traditional load ?


Nosler 150 grain RN Ballistic Silvertips gave great velocity with the LVR powder. Accuracy was much better than the other loads.

The Ballistic Tip gave the highest velocity with the best accuracy.



This is the load that has impressed the most and I'll be using it this fall.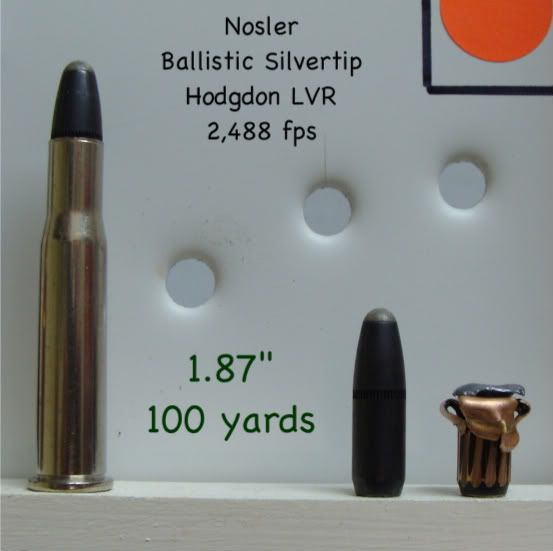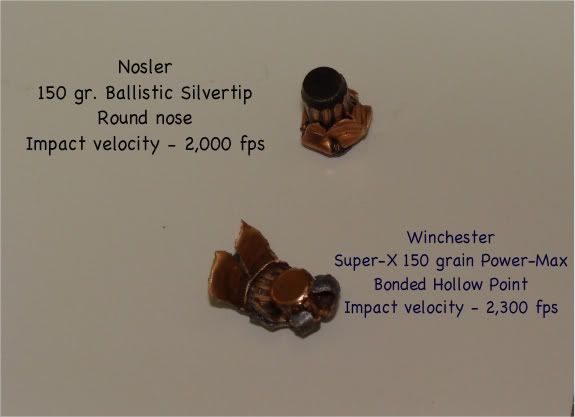 The Winchester Super-X Power Max Bonded 150 Grain Protected Hollow factory load gave good velocity. The powder Winchester uses looks in appearence as the Hodgdon LVR.
It averaged 2,425 fps 15 feet from the muzzle.

The bonded bullet works great! Wish I could get it as a component bullet.