I had a little free time today and realized I have a pile of 168 TTSXs. I was planning on tearing this rifle apart and making it something else. I also had a bunch of Magnum powder so I decided to see what I could do with them.
I used RP cases, CCI250' and of course Magnum all set at 3.585 COAL
Did a quick ladder with 1/2 grain charges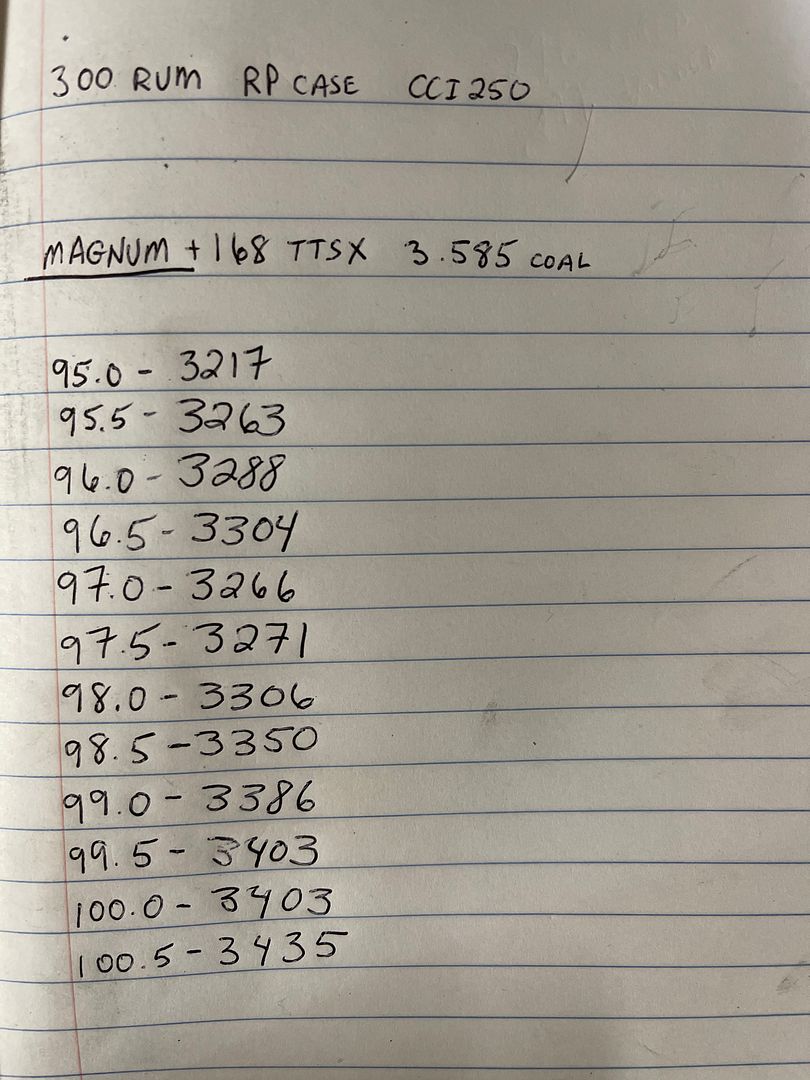 Saw a node around 99.5 grains.
I was quite happy when I looked thru the spotter. I'll reshoot them again but those seem like a decent critter getter.