When I bought my WSM brass from Midsouth I checked their clearance items in reloading area and they had nothing for me but they did have these .375 projectiles. I don't know if the prices are good or not since it is not in my caliber ownership.
375 Caliber .375 Diameter 260 Grain Solid Dangerous Game Flat Point 25 Count by NOSLER BULLETS The Nosler Solids™ feature a flat-nose design and homogenous, lead-free alloy core that reduces deflection off of bone and muscle, for lethal penetration and an impressively straight wound...

www.midsouthshooterssupply.com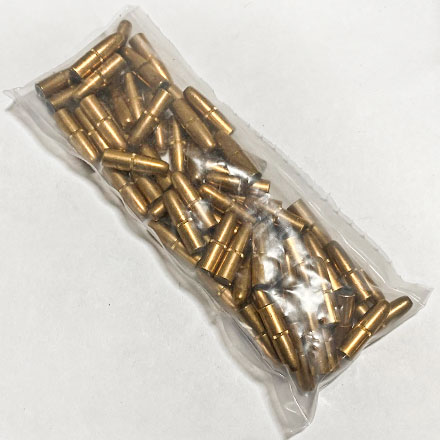 357 Caliber 300 Grain Dangerour Game Solid Point w/ Canelure Bullet 100 Count by Midsouth Special Buys This bullet is a 357 caliber 300 grain dangerous game solid point bullet with cannelure and is a one time buy from Midsouth. We've purchased the inventory of a local reloading dealer that...

www.midsouthshooterssupply.com
This one was pulled bullets so could be marks on them.