Got out for a little shooting this afternoon. First rounds through the model 70 since I refinished the stock. I've said before I'm not sure why this gun shoots the way it does, it's a 69 model so supposedly the junkier yrs. Just a straight up stock gun. No bedding or nothing. Went through an all day rain last yr, more times heavy rain than drizzling, I think I could've filled a 5 gallon bucket just wringing out my clothes. Every part on the gun was completely soaked. Had it apart, redone the abused stock and put it back together. The gun is still dead on left to right and maybe a 1/4" higher than when I shot it last yr and other than the first shot I pulled low, is still shooting 1/2" and under groups. Put 3 fouling shots through it then went on target at 100.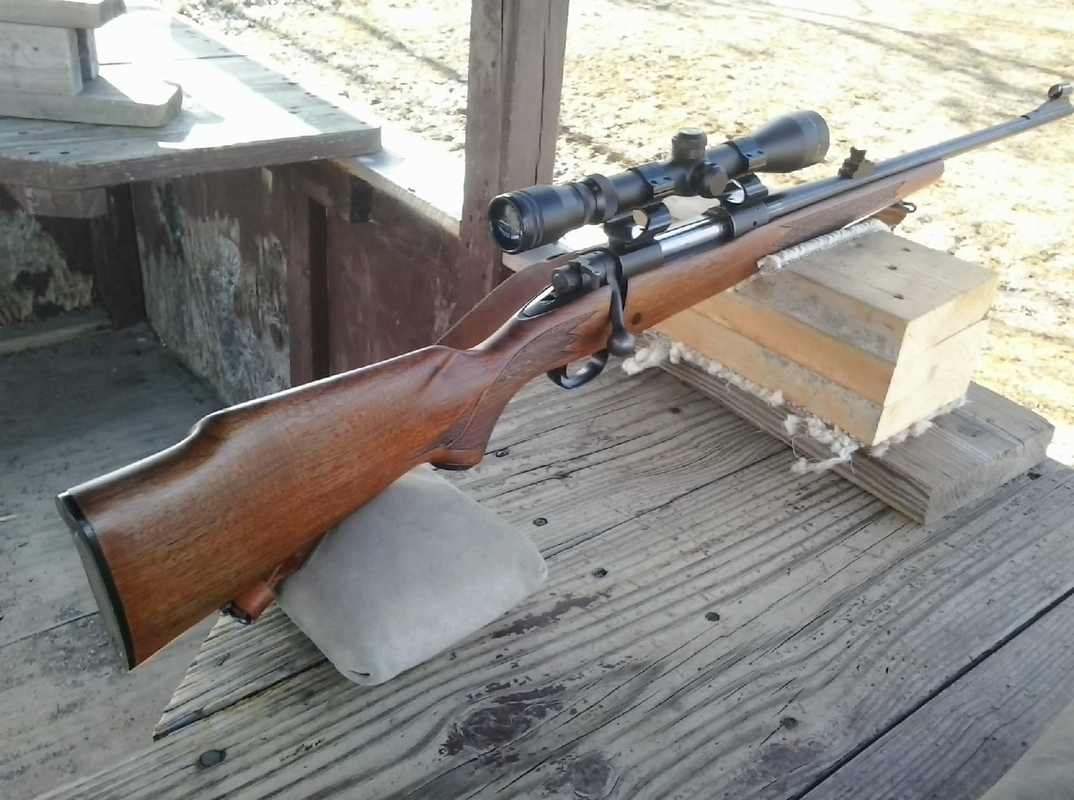 One thing I have to address is the trigger. I had the trigger with a barely perceivable slight creep and under 3 lbs. It's still no creep but feels like 5lbs. Heavy trigger pull that it didn't have before. Apparently the rain got something in the trigger mechanism I didn't get dried off and didn't see. Other than that I'm still happy with the old shooter.
Next up was the 03A3 I picked up a couple months back. I just loaded up the same loads that the model 70 likes with 150's except they were loaded out farther because of the longer throat. It's .100 behind the lands with the bullet seated to the base of the neck. At around 1 1/2" group it's pretty much minute of deer. Ha. But I have a feeling this gun with it's 2 groove rifling will like the longer 165's and 180's better than the stubby 150's. I'll work on it this summer.