Sorry for the bad cell phone pics!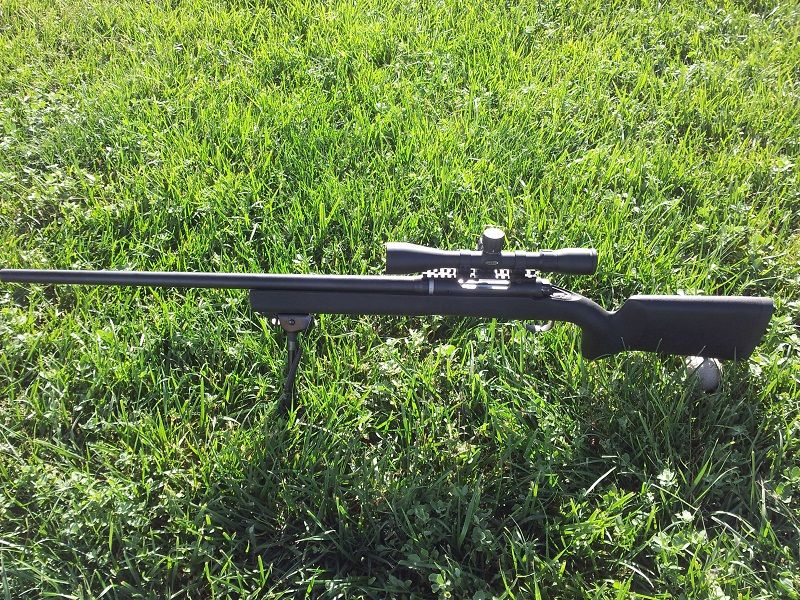 I started this build a while back and it has slowly been coming together here is what I have so far.
Stevens 200 CF action
.243 Win Heavy Varmint McGowan 1:7 twist
Stockade tactical bolt handle, recoil lug, and lift kit
SSS Competition trigger
EGW 20 MOA base
Leupold QRW rings
Weaver 3-10X40 Tactical Grand Slam Mil-Dot scope
HS Precision stock and bottom metal with detachable mag
Here is how it was shooting in an un-bedded M12 synthetic stock with 107 Sierra MK's.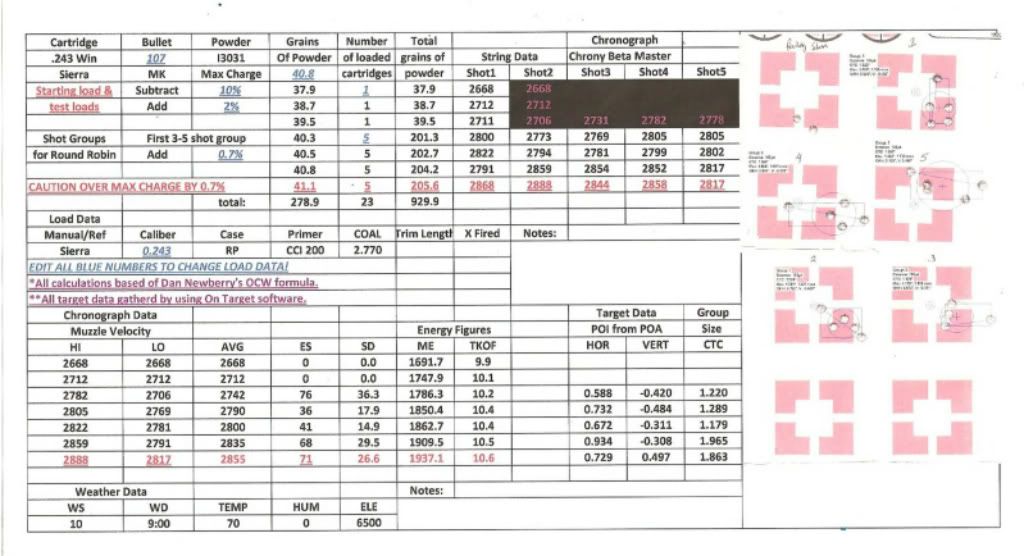 There was potential there but I knew I needed a stock upgrade. I was cosidering dropping the money on a McMillan A5 stock and CDI bottom metal but found this HS Precision that was lightly used for far less money. I think my groups will tighten up now, that my barreled action is bedded to this stock. I know that a lot of people don't bed the HS stock but I feel better with all my stocks bedded. I've got those heavy DTAC's and Berger's on order and thinking of trying some Matrix bullets as well. Hoping to start ringing some steel well beyond 600 yards soon as I can find some time off from my new job to spend time loading and shooting.