Have yet to shoot it with standard 150 or 170 FP's like is meant for it. But I have 3 old boxes of Hornady 110 RN I picked up somewhere along the way. Friday I done a little shooting with it.
Have a partial can of IMR 4320 that was given to me along with some other powder, from a relative. Figured I might as well use it in this messing around as I don't use it in anything else.
Starting load of 34 grains and one at 34.5. Four shots each........each target had one flier. Could be the load, seating depth, the 110 bullet being a mile off the lands, or could be the shooter that's rusty with iron sights. Probably the latter. Shows it wants to shoot. I wasn't checking the targets as I was shooting so no idea if the flier was first in the group, last, or somewhere in between. Trigger on it is nothing to be proud of, but no worse than the trigger on my BLR.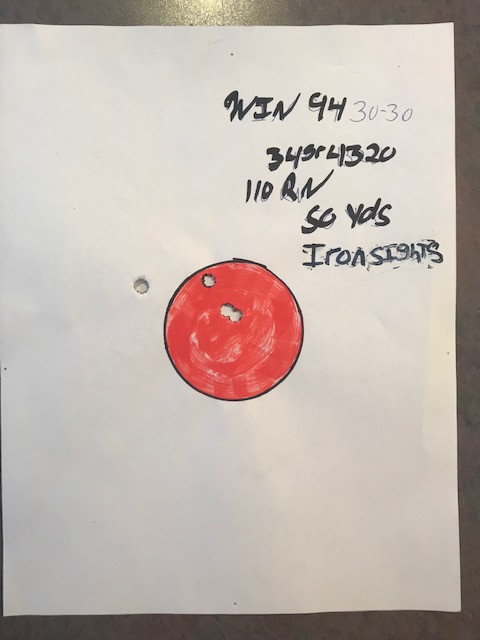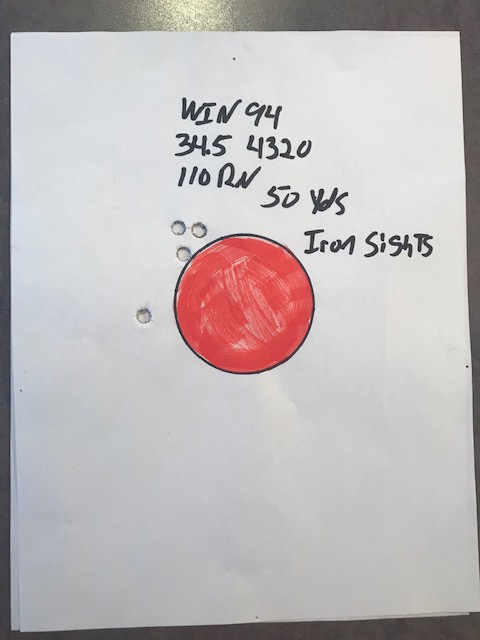 Didn't take a picture on the day of the shoot, but this is a picture after I had it all cleaned up. Had it completely apart. So far it has functioned flawlessly on all fronts of loading, chambering and extraction, so it should be good to go.