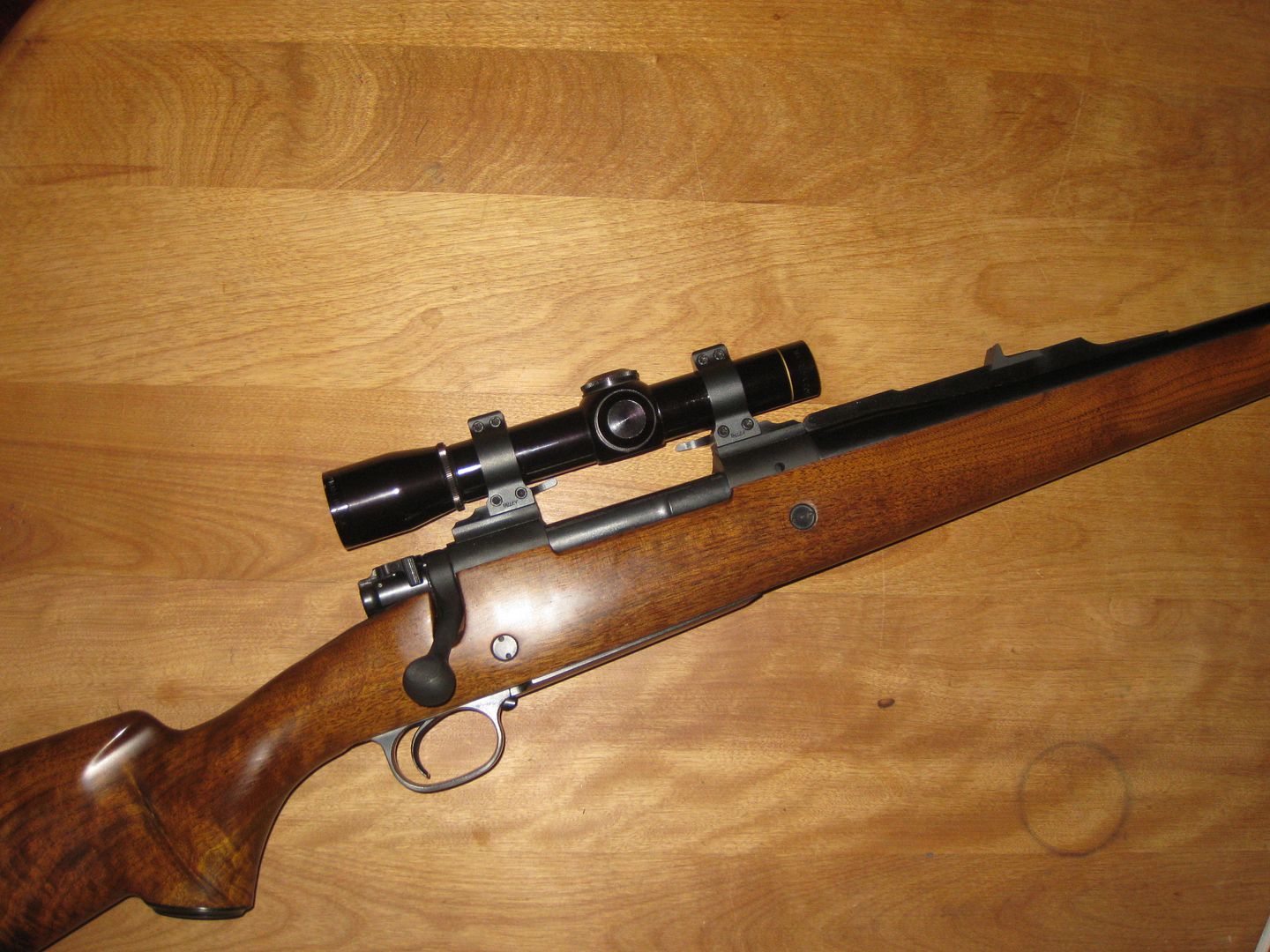 Arrived at a temporary, no-cost solution today. Took a look at my hunting rifles, figured out that I had no plans to hunt this season with my .30-30 so I removed the 2.5x Leupold from it and mounted it in the QR Talley Rings and now it sits on the Model 70. It is one of my favorite hunting scopes, as it is lightweight and clear with excellent eye relief. Yes, it's a little lacking in magnification for long-range shooting. Still, it has done quite nicely at 200 yards before.
At least I've got a scope on the rifle and I can start getting a better idea of how it shoots!
With that nice looking quarter rib, there's not a lot of room for a large objective bell. I tried mounting an older 3-9x Leupold, but the objective lens wouldn't clear... I'm thinking a 36mm objective might be as big as this rifle will take without going to tall rings.
Look for a range report sometime in the next month or so.
Guy