Got a few rounds loaded in the Lapua brass...ready to check the speed and find max in this brass. I stopped at 57.5 grains (H4350) because that was a lightly compressed load...same as 58 grains in Winchester brass.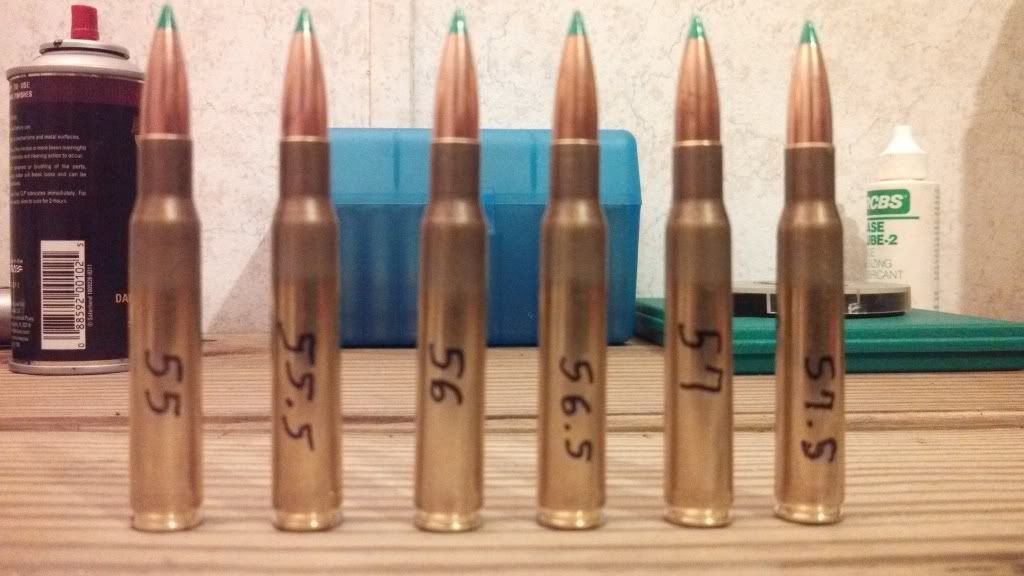 The Redding National Match dies...are great! Redding makes their dies so they size to SAAMI minimum head space...and FN makes their chambers to SAAMI minimum also...a match made in heaven.
I started out with the sizing die set 3 turns above contacting the shell holder...at that setting it left a small part of the neck unsized...I worked my way down until it was just barely bumping the shoulder...turns out I could have just followed the instructions with the die because that's exactly where it ended up...contacting the shell holder.
The micrometer seater....why in the world did I wait so long to get one of these? The thing does just what it says it will...seats bullets with less runout, precise seating depth adjustments are easy as pie...the micrometer is accurate.
The Lapua brass...again, why did I wait so long to try it? It is VERY consistent in weight and length...I checked 100 cases and every one was within .5 grain in weight and .001" in length.