---
All ready for the season to start. Tested several loads in my AR chambered in 25-45 Sharps. Also will be using a Rem 700 SA in .257 Roberts.

Used some soft sided 5 gallon jugs filled with water for testing. Water is efficient and does well on comparing similar bullets, it does not simulate deer.

Tested at 45 yards out of the small cased .25 Sharps.

One of my favorite whitetail bullets is the Hornady 117 gr. Round nose. I'm getting 2,833 fps out of the Roberts and 2,322 fps out of the 25-45. The Hornady has always seemed very hard to me. Deer hit in the lungs always made a mad death run of 50-60 yards. Used it in several short barreled .250-3000 and a Roberts carbine.

I'll drill shoulders with the 117 grain.


The Hornady at one time was loaded in 257 Weatherby factory loads, so maybe the lead core is harder than normal bullets ?

Here's a comparison of the 30-30 150 gr. Hornady RN impact speed of 2,200 fps and the Hornady .25 117 gr RN at 2,200 fps

The .257 round nose opens about the same as the .30 cal






A 338 Hornady 200 gr. FP (fired from a .33 WCF in a T/C Encore) recovered from a buck at 100 yards Texas heart shot. (Deer impact 1,900 fps).
Along with the Hornady .25 cal RN recovered from the jugs 2,200 fps.

The Hornady .25 cal round nose opens nicely.




Several .25 cal at impact listed velocity.





Had to pull the tips off the Barnes so as to get OAL.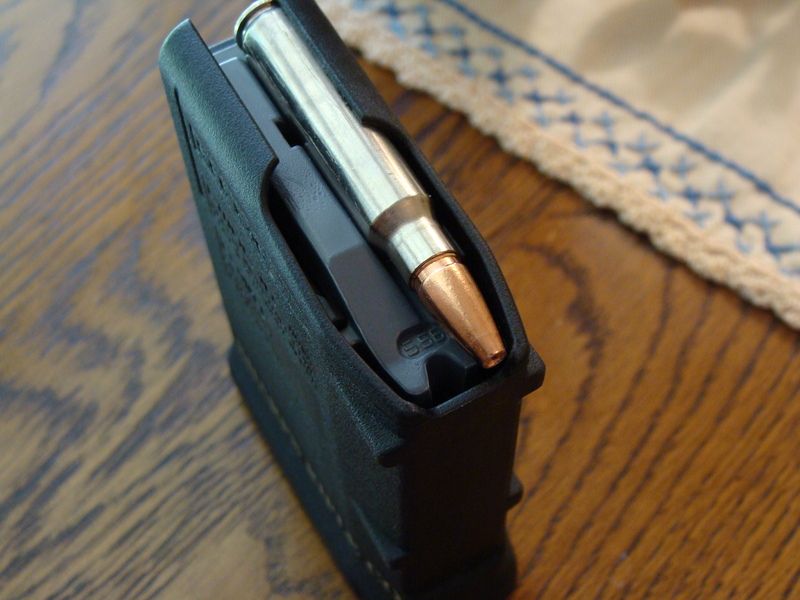 117 grain Hornady in the Sharps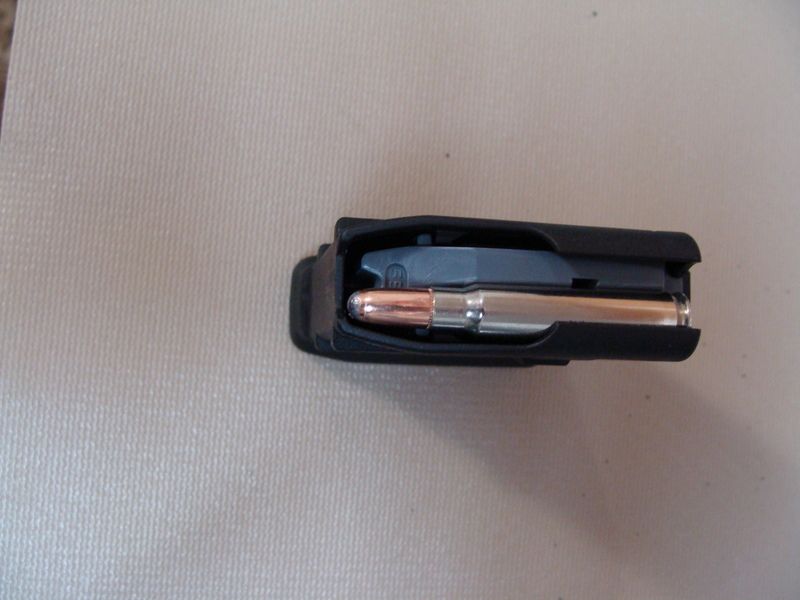 Impact velocity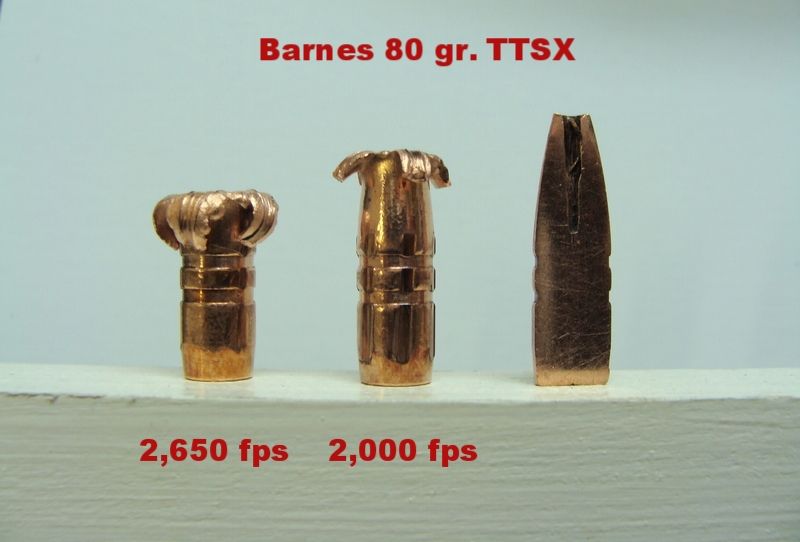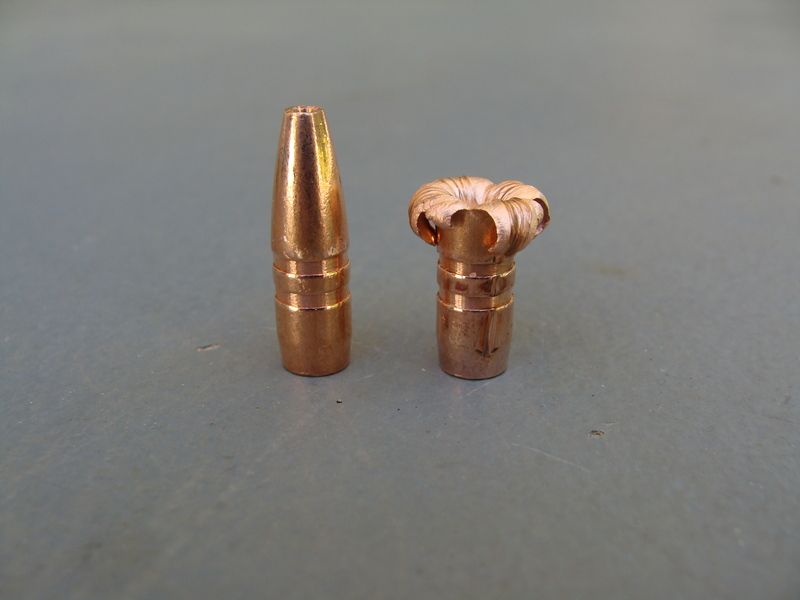 The Remington 87 gr. Power-lokt should work fine on Georgia deer out of the Sharps.

2,640 fps impact





Running the Sierra 90 grain JHPBT Gameking along with the Hornady 117 grain RN. Both bullets are grouping within one inch of each other at 75 yards.

Sierra 90 gr JHPBT