Shooting at jugs has taught me a ton of things about bullets, twist, and how they equate to what they do when they hit animals.
This was the 210 Swift I tested before elk hunting this fall in water jugs.
Here is the same bullet I pulled out of my bull elk this fall after crushing the near side leg.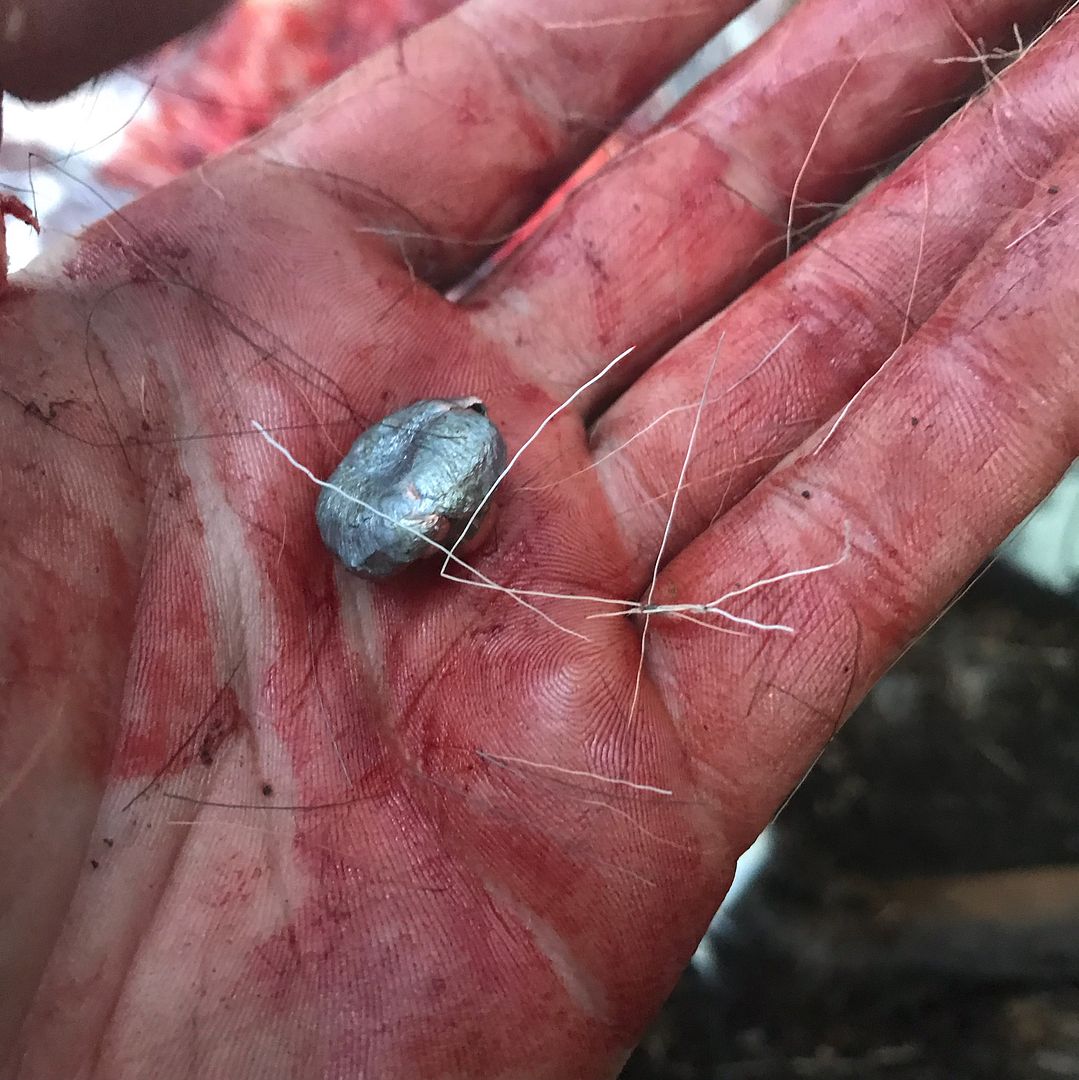 I can't hardly see much difference.
I have also seen that sometimes if you push a well built bullet FAST, they will penetrate further than pushing the same bullet slow. A great example of this is a Bitterroot Bonded Core. If you push them faster, they will fold back further and reduce the overall frontal area and penetrate further, slow them down and they expand out to wide, front meplat that still penetrates very well, but not as much as when they are really cranked up.
I have also seen a pretty big difference in using a reduced load that would be a distant recovery, vs actually running the bullet full tilt and actually striking a target at the longer range. Some folks say it doesn't matter but I have seen the difference.
Jugs, paper, or whatever will never really duplicate an animal, but they do give exactly what Guy mentioned, a real way for all of us to cheaply and easily compare bullets across the board using the same exact test medium.
I've also been tricked by our jug tests a few times. One example was a Sierra 250 TMJ out of my Marlin 444. In the jugs it had always resulted in a PERFECT expanded bullet. When I actually ran one of them into a decent buck the bullet grenaded on the leg joint. The finisher shot going through softer tissue looked just like the jug tested bullets.
Just a lesson I learned, don't use cheap bullets that aren't designed for the faster speeds, you may get away with it but there is a much better chance of being burned.
I'd also agree with Jim on the amount of jugs for game in general.
3 jugs is plenty for deer, if the bullet has some sorta integrity.
4-5 seems to be about how most of the 7mm Accubonds, BBC's, Swift Sciroccos, etc stop.
6-8 is a 35 Whelen with a 250 Partition, 338 with a 225/250 Partition and a few others. Those are the ones you aren't likely to catch in anything but big boned, quartering shots.
For me these days, for elk, I'll take 4-5 jugs and wide expansion with a bullet that retains a bunch of weight. Chances are you'll find it balled up in the hide on the far side of whatever you are shooting.
Great thread though. It is fun to walk out back and pop some jugs. A ton of information if you wanna dive that far down the rabbit hole.