Well, I was fireforming some cases for the big gun and got bored just shooting the paper off hand over the sights. Since I had about 10 jugs I decided to line them up and see what the load would do. It's right out of the Nosler manual, 71 grains of RL15, 260 Partition, RP cases, CCI250 primers. Pretty easy shooting load really. Anyhow, here is what it looked like.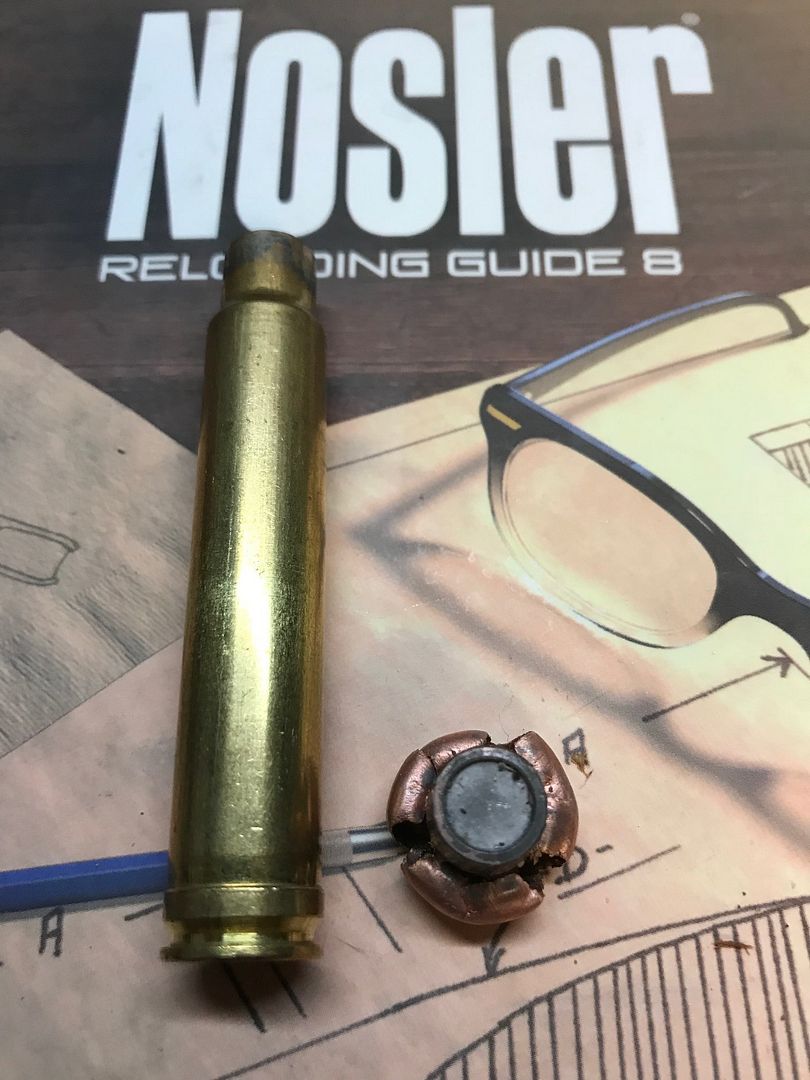 Pretty danged good weight retention as well..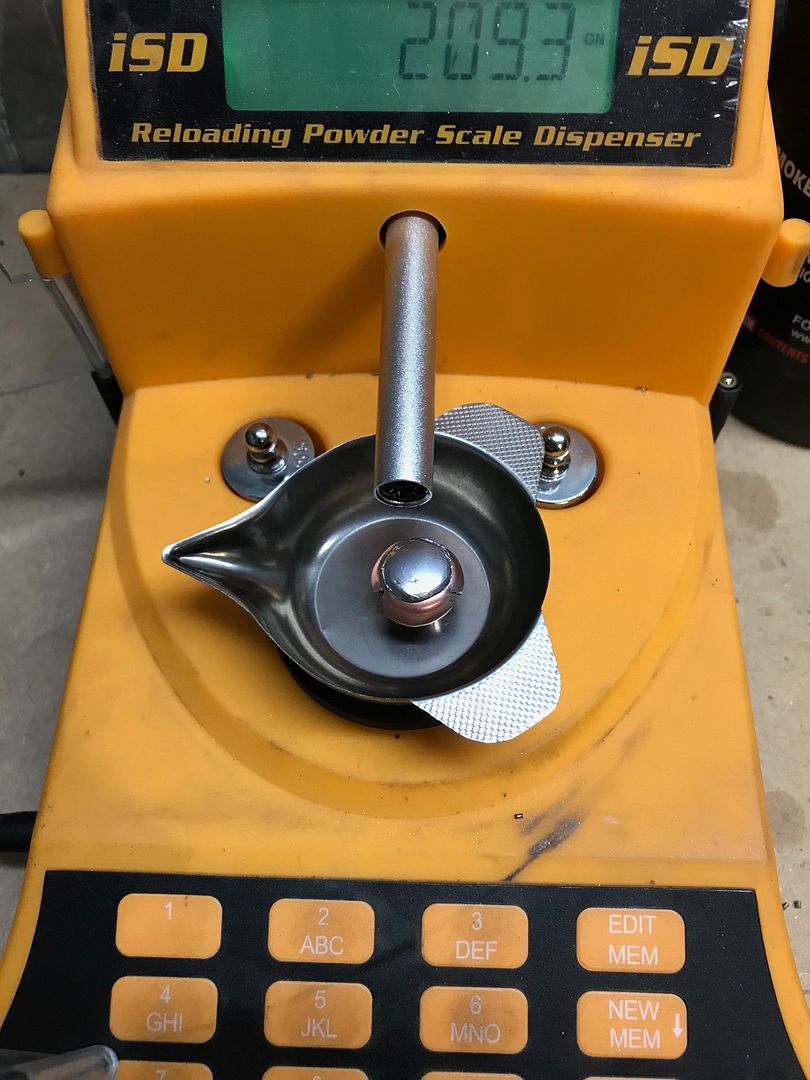 I think it went about .680"ish for expansion..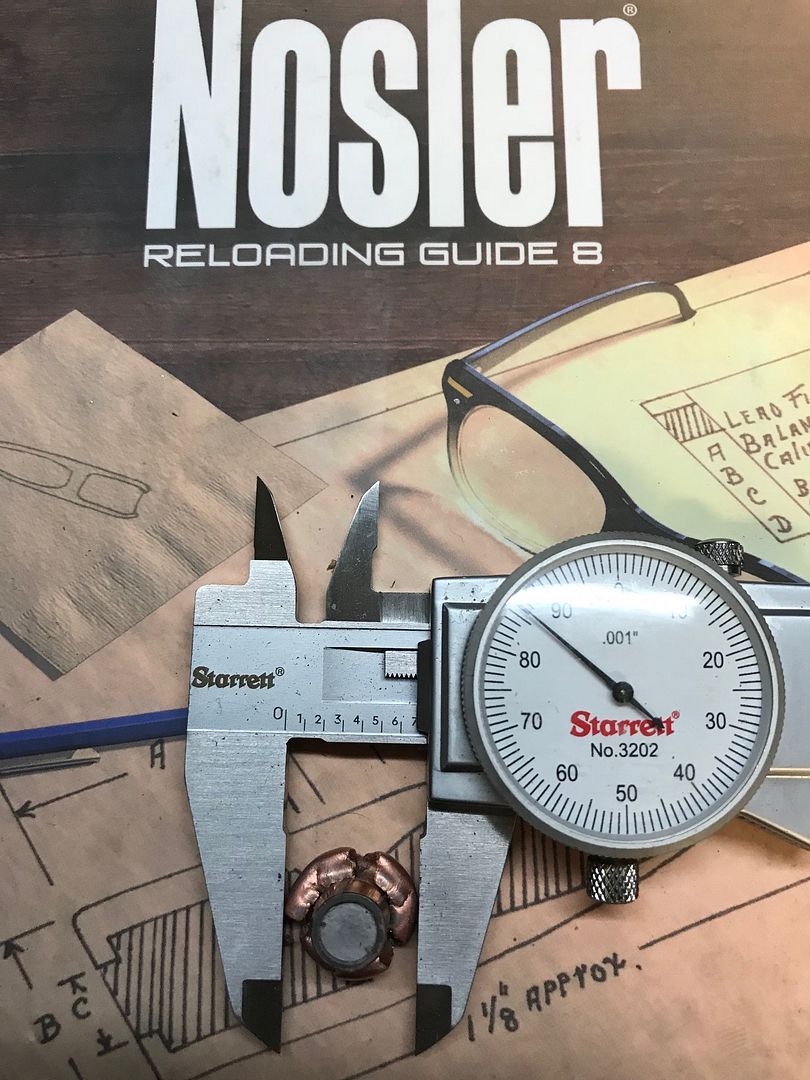 After I shot it into the jugs, the next 5 I put over the Magnetospeed to see what it was clocking for speed..
Just like I thought, nothing but a 35 Whelen!
Anyhow, the cases are coming out nicely now though. I am shooting 5 and scrubbing the barrel back to bare steel in preparation for Dyna Bore Coat. These rebores always seems to grab onto copper really heavy, so I am trying to get ahead of it on this one. Much better after the first 30 rounds and now after a light scrubbing with JB's and some CU2 it is cleaning up real nice. DBC should make it that much better.
And here is the finished product....