We spent some time at the range this afternoon. He's doing well, for not having done much handgun shooting before. We started on paper, moved to the steel reactive targets for some fun. I forgot to even try his new Kimber!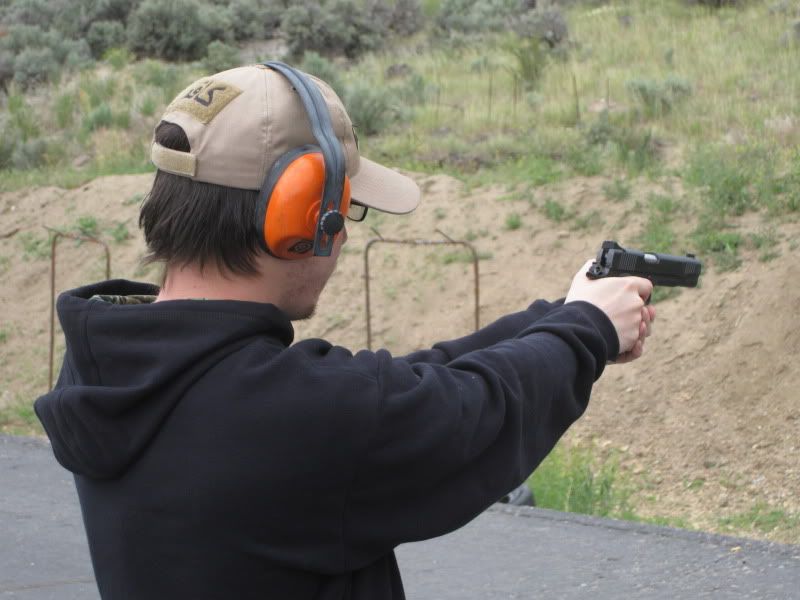 50 rounds of 230 gr FMJ Federal American Eagle. All via the Kimber magazine included with the pistol. No malfunctions, and good accuracy when he did his job as the shooter.
At home he got his first lesson in field stripping a 1911, then cleaned, lubed and re-assembled it.
Nice way to spend the afternoon. Seems that he likes that .45 just fine.
Guy