Got to the range to shoot some factory 22Nosler ammo.
About 20 rounds of the 62gr and 25 of the 77gr.
The 77gr is definitely loaded hotter.
For comparison I got 2835fps for a ten shot average with IMI 77gr HPBT from a 22" .223 Wylde barrel,
and 3037fps avg from a 20" 22 Nosler. Accuracy was great (great for me).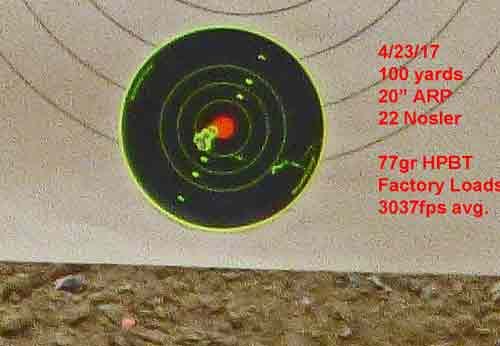 I got what appears to be shaved brass, from the sharp edge of the rim, floating around behind the case. I will probably chuck these up and put a little bevel on the base and do a little polishing of the extractor and ejector. I had the gas turned off and was single loading from a sled.
Sectioned case with a hacksaw.