Working up loads for a Marlin 336BL
Its a Remington built Marlin. No issues, its well built and looks as good as any Marlin I've owned in the past. Only aggravation so far is the trigger pull. After the deer season is over I will break it down and polish the insides and see if it smooths out a bit.
Settled on several bullets to work up loads.
The Nosler 150 grain E-Tip is a very long bullet. Loaded with Hodgdon LVR I started 1.5 grains below the suggested starting load. Didn't chronograph but the load showed heavy cratered primers. Decided to hold off testing of the E-Tip.
It does not have a crimping groove.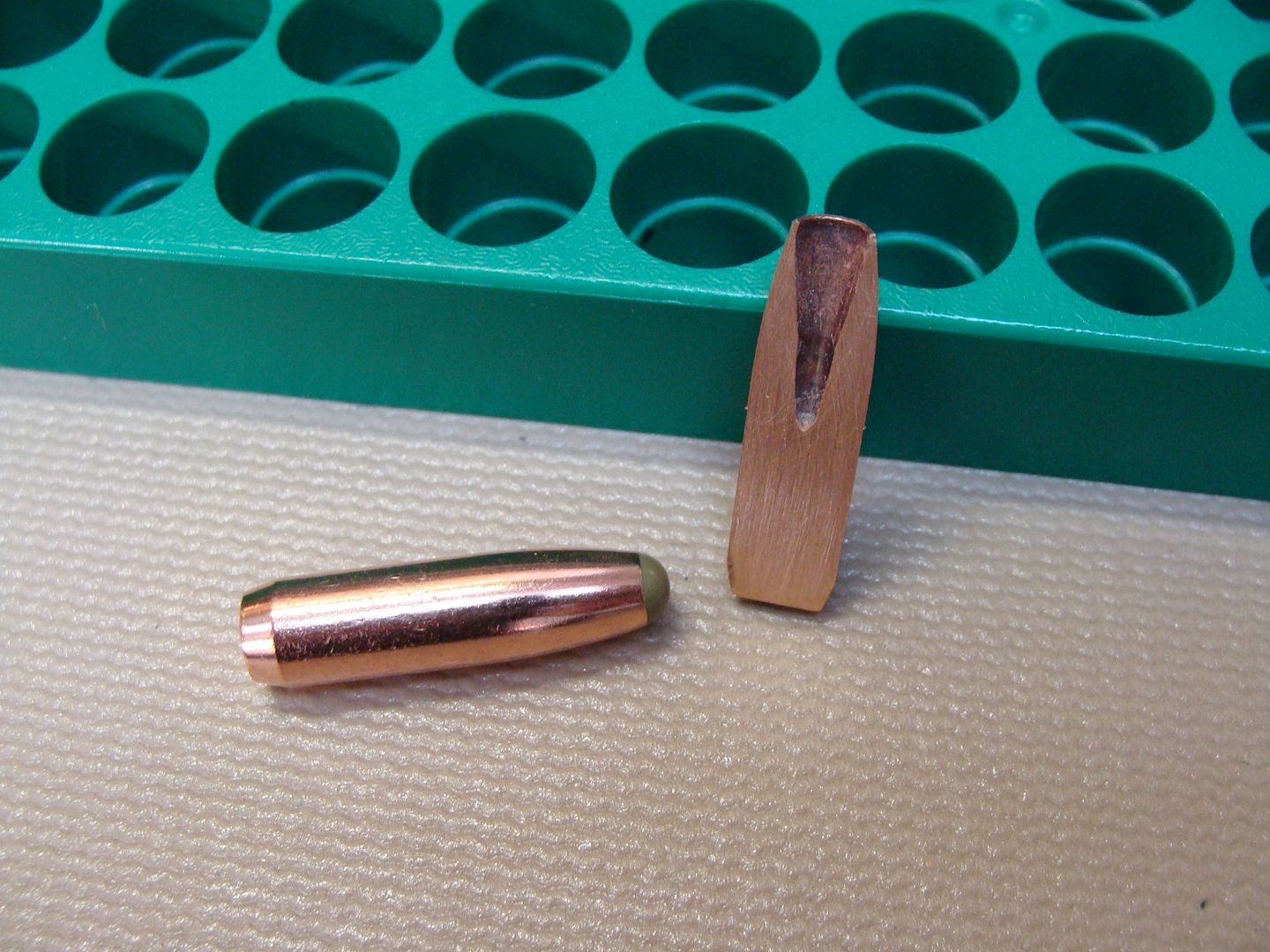 Compared to other 150 grain bullets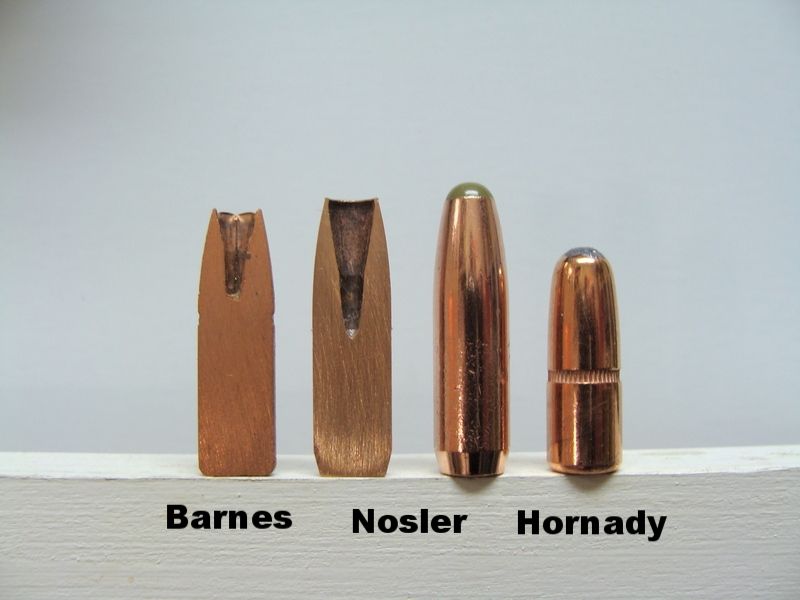 Decided on the 150 grain Hornady. 2.2" groups at 100 yards 2410 FPS
Water jug impact at 2,200 fps