Well, I couldn't help it. I shot it..
I saw the barrel channel was a little tight, pulled the stock, sanded it out so it'd accept a dollar bill folded in half all the way to the recoil lug, adjusted the trigger down to 2 1/2 lbs, resealed the channel with a few coats of poly and did a node test to see where it fell out with 180 Sciroccos..
3350 seemed pretty good and the load was basically outta the Nosler book with RL25. Used CCI 250's and RP cases.
I just stuck a Leupold 6x36 with dots on it in Warne MountainTech rings. It was about the only scope I had that would work between that long sucker.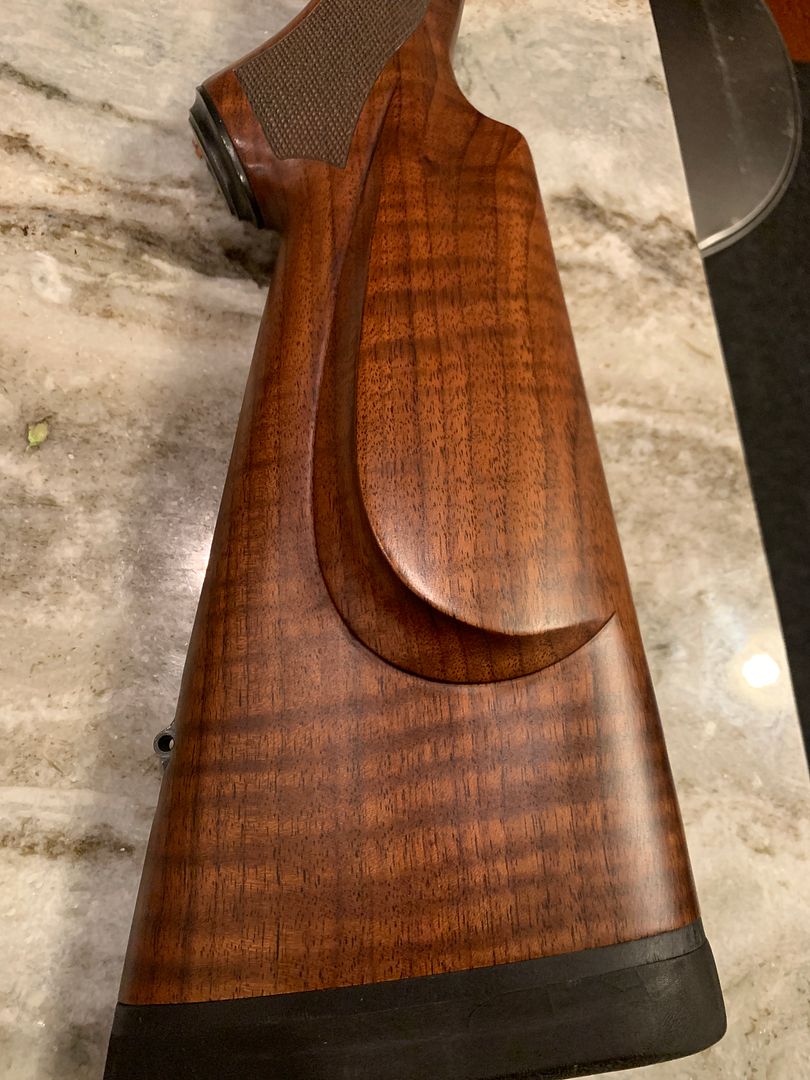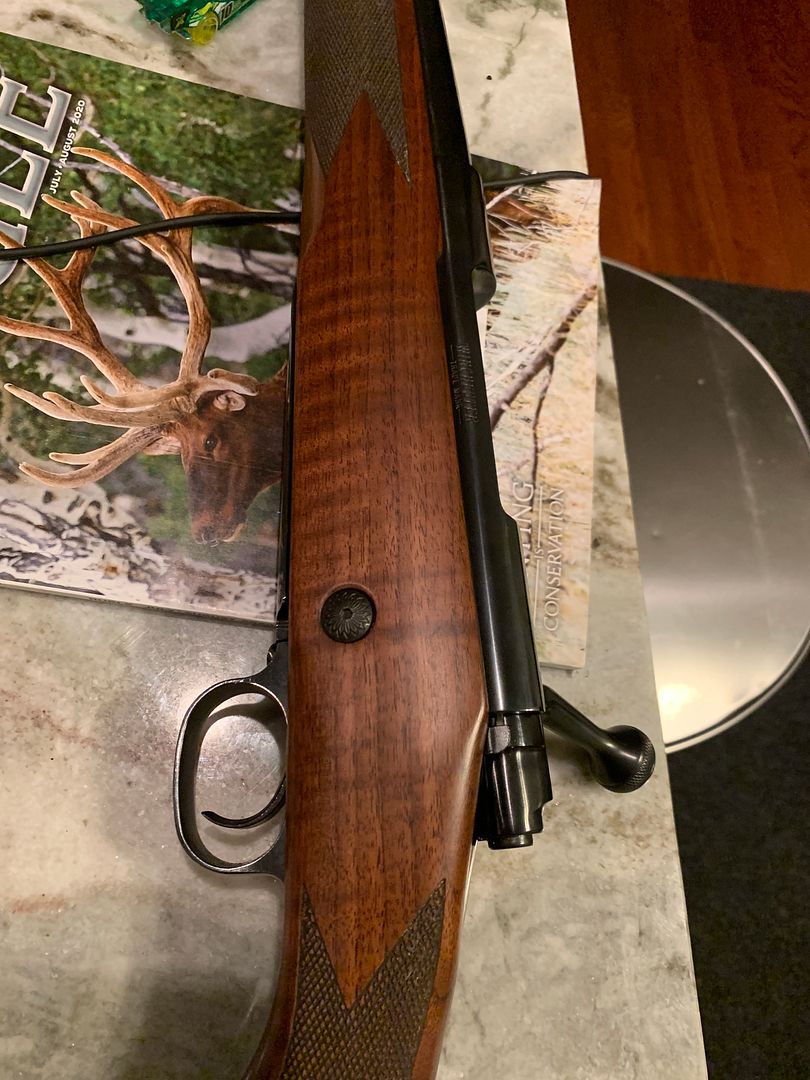 So I don't know what to do with it now, but man, it feeds those stupid RUM cases really well and it seems to shoot okay as well. Might have to take a year and hunt it, get back to it next year...