Put on here a wk or so ago that I traded a cheap pump 22 that was made in China, for this lever Erma Werke 22 made in Germany, gave them $150 boot money.
So far has been accurate with everything I've fed it. Federal bulk, CCI Standard, and these targets were shot with CCI mini-mag copper round nose.
Top target is 10 shots, bottom target is 15 shots. High shot on the bottom target was brain fade on my part. Target distance is 25 yds.
Nice thing about this for a iron sight practice rifle is that it has a very short sight radius of just 15". Makes a person pay extra attention to how everything is lining up. My peep sighted rifles are all roughly double that sight distance, so practicing with a more difficult rifle should make those easier.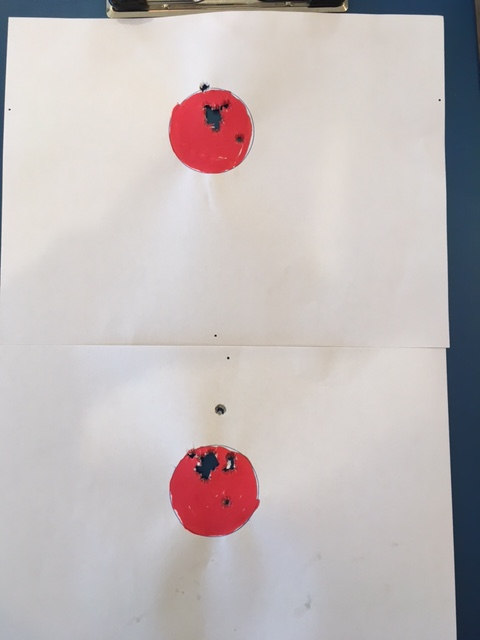 Not a high dollar 22 but I'm well pleased with it. No misfires, feeds and ejects just like it should.