223 Hdy 75g BTHP vs 65g SGK

I've been narrowing down a few bullets for all purpose use in the 223 Rem RAR Compact.

I've been loving the accuracy and small game performance (up to foxes) of the 65g Sierra Game King. Sub 0.75moa at 2900fps is a nice place to be.

More recently I've worked up a load with the 75g Hornady Match BTHP. It is every bit as accurate as the above SGK load, but moving a modest 2715fps. I know it's a match bullet but there's many a suggestion it works well on game. I was keen to see how it compared directly to the SGK which has a really good rep as a deer bullet.

Of note, even though the 65 grainer starts out about 180fps faster than the 75, around 220y out the 75g Hornady is doing higher speed and hence carrying a lot more KE.

So it was to the wet newspaper to determine which bullet I'll be buying in bulk and using on medium game including pigs, goats and the odd deer.

I loaded three of each bullet, loaded to muzzle velocities to simulate impacts at 0, 125 and 250y. I can't see me attempting to kill big game further away than that with this cartridge.

So who won? Which bullet was better?

Well the Hornady won, though the results will explain that better.

Pictured below; top left is the Hdy at 2200fps, top centre the Hdy at 2440fps and top right is the same at 2715fps.
Bottom left is the Sierra 65g at 2170fps, bottom centre the Sierra at 2500fps, bottom right the SGK at 2875fps.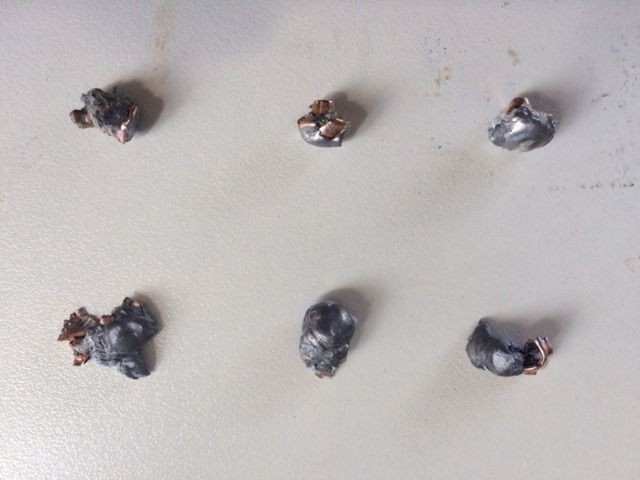 This is the way they ended up when I recovered them from the newspaper. The stats are below.


1. Hdy BTHP 75g
Impact Speed 2200fps
Penetration 285mm
Retained Wt 50g 67%
Expanded Diameter .516


2. Hdy BTHP 75g
Impact Speed 2440
Penetration 280mm
Retained Wt 64g 85%
Expanded Diameter .584


3. Hdy BTHP 75g
Impact Speed 2715
Penetration 270mm
Retained Wt 48g 65%
Expanded Diameter .562


4. Sie GK 65g
Impact Speed 2170
Penetration 240mm
Retained Wt 62g 96%
Expanded Diameter .533


5. Sie GK 65g
Impact Speed 2500
Penetration 190mm
Retained Wt 39g 60%
Expanded Diameter .460


6. Sie GK 65g
Impact Speed 2875
Penetration 200mm
Retained Wt 39g 60%
Expanded Diameter .448

So....the Hornady generally penetrated further, expanded more, and retained more weight, generally. I'm happy in every respect to call it the "winner" in this terminal performance test.

But....

This is the really interesting bit; the Game Kings started expanded almost immediately as you'd expect most soft points. A big, damaging wound channel right from the get go.

The Hornady match bulket however didn't expand AT ALL until somewhere between 4 and 5 inches into the very soggy newsprint. Check this shot which was 70mm or just under 3 inches into the stack...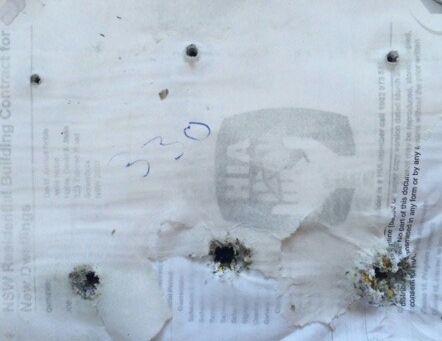 You can see there's virtually no expansion, just a pencil-hole wound with the Hdy while the Sierra is punching a large hole.

The next shot however is at 6 inches, you'll note how things are now different. Hornadys at the top, Sierras below...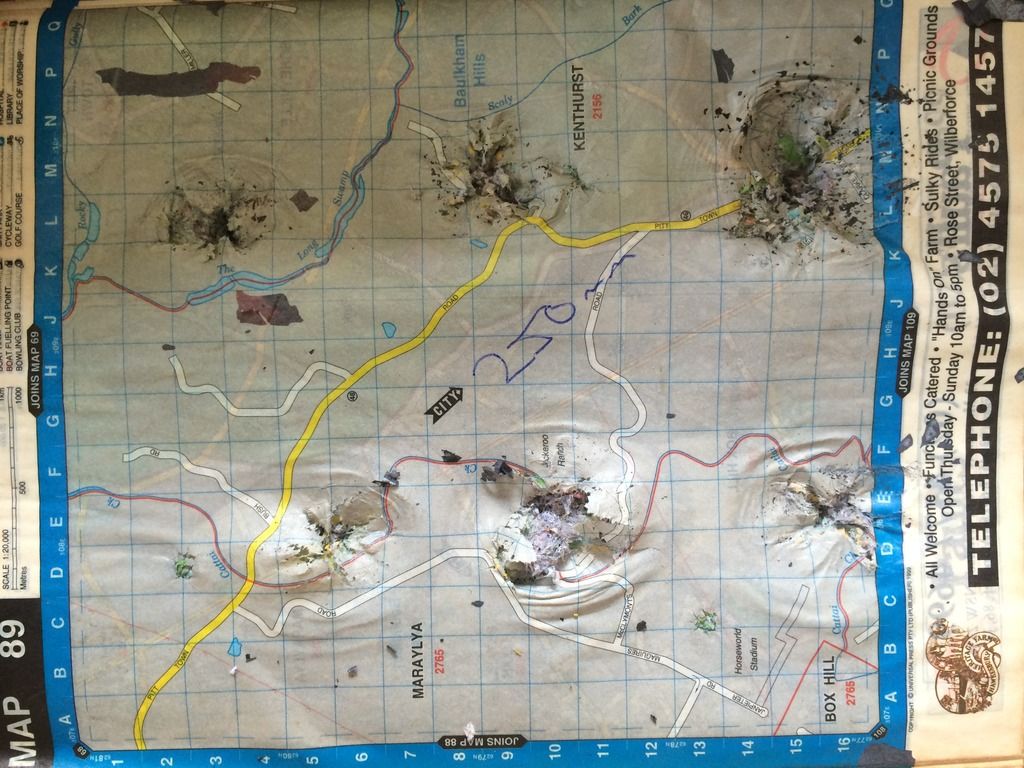 And the Hornadys continued to drive through creating a very wide wound channel from there. I'm not sure what is is about their design that causes this. I'm sure it isn't deliberate as they're a match bullet.

This being the case, I suspect on small or very light bodied game this bullet could certainly whistle through without expanding at all. Maybe it wouldn't be great for fast knockdowns of small goats and so on as a result. I have a feeling however that this peculiar performance attribute may well make them very useful on the pigs and deer I like to hunt.

Any thoughts?