Got that Burris scope I just got mounted up on it, got it on paper close, and worked on a new load.
Went with Jimbires method.........use a starting load and work on seating depth first. This rifle shot 165 Speer BTSP's with 57gr IMR 4350 outstanding the very first time I shot it. It's been sitting ever since.
Have a couple boxes of Hornady 165 Interlocks so since I was changing 1 thing, I wanted to see about an alternative load, so I changed powder as well. IMR 4064.
Used a starting load of 48 grains. Showing a lot of promise using this powder as well. I had 5 sets of 3 to shoot. .020-.065 off.
.020 off would likely shoot better than it shows..........first shots out of the truck, I'm out of practice, and I re-positioned both my front and rear supports after this group. Wasn't on the bench at a solid spot and I wasn't comfortable. Regardless, that's not the seating depth it liked as well.
.030 off shot in the high 5's. .040 off in the high 2's. I liked that it got better with changes after shooting a group that was not bad at all prior. To me that says it's likely going to shoot this combo well.
I quit after this because it started spritzing rain. I'm going to load some up at .045 off and also shoot the .050 off yet just to see how wide it's seating node is. Groups are at 100 yds.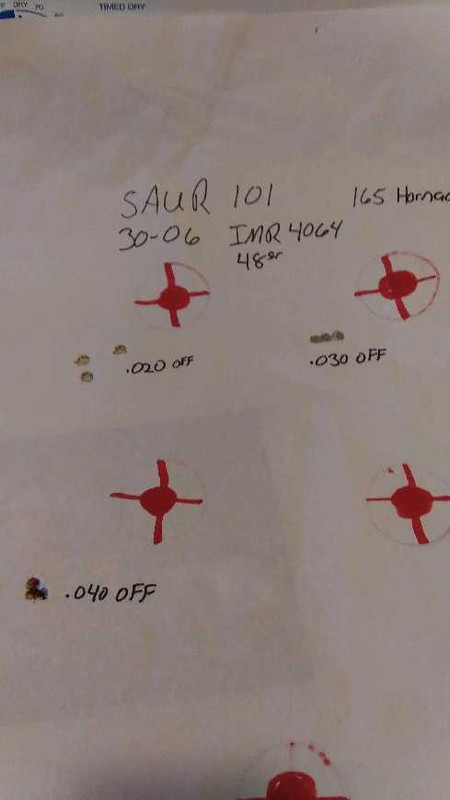 Picked this rifle up cheap for what it is. So far in very limited shooting it seems like it was a good decision to buy. Fun to be out today lighting off some powder.