Got up into the Cascades above Lake Chelan, here in Washington yesterday. We were trying to get to a favorite campground of mine at 5,800', but the snow drifts eventually became too much to deal with. We also cut 6-8 fallen trees out of the way. I just carry my bow saw most of the time. Sometimes we'll bring a chainsaw too. Good fun, with good people and some good dogs. What a great area! I've hunted mule deer and black bear here. There are also mountain goats & bighorn sheep in the area, along with wolves and cougar. I also hunt grouse and chukar in the "hills" above the lake:
Had the .45 on my belt, and a .30-30 with a box of Winchester factory 170 gr soft-points, just in case something needed to be shot. That didn't happen, doggone it!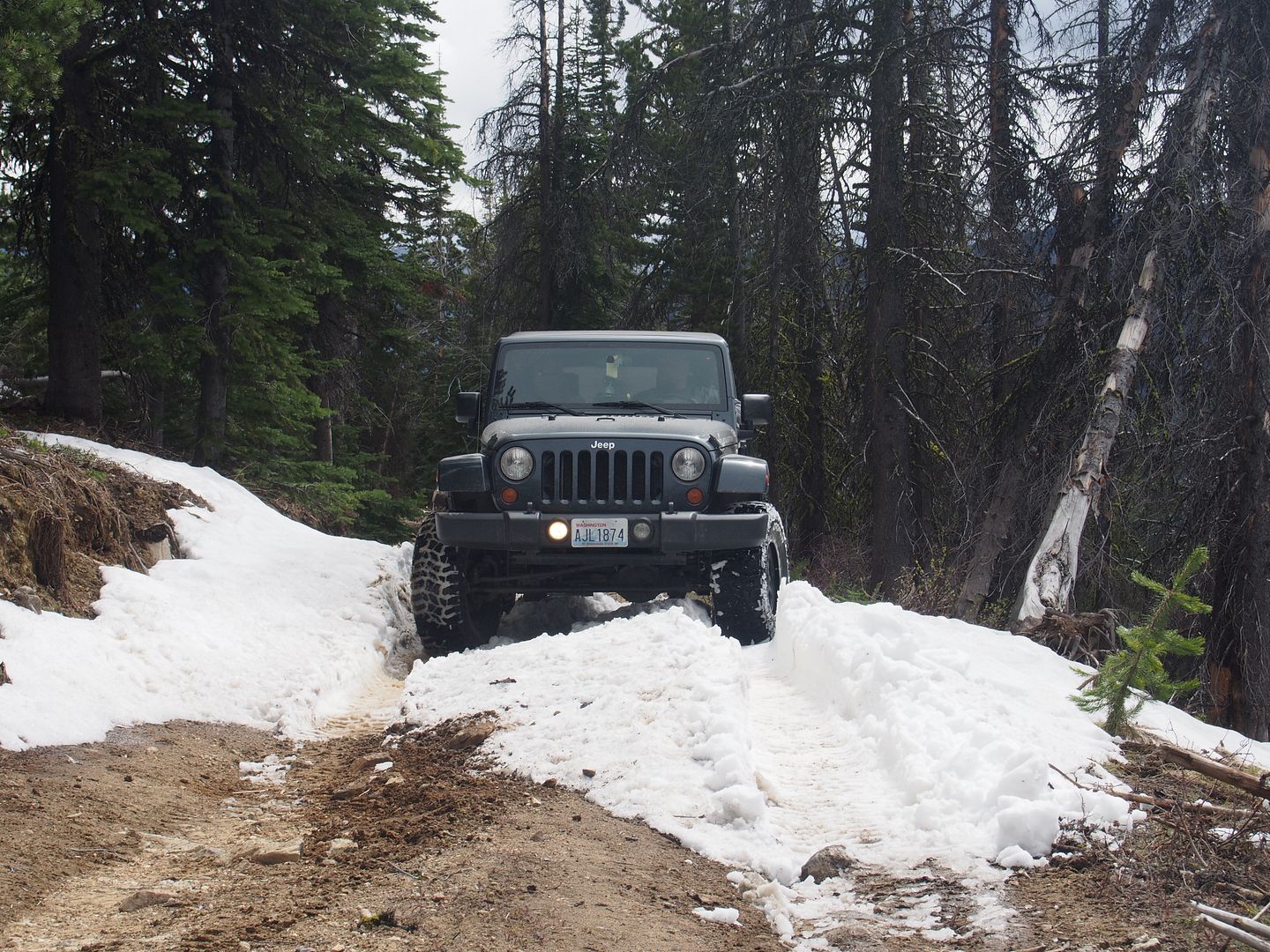 Lake Chelan is a neat destination, for hunting or not. Excellent fishing in the lake, and in nearby waters. The lake is a marvel... It extends 50 miles!!! Is only about a mile wide, and is one of the deepest lakes in North America, at about a quarter mile deep. Although it's a natural lake, there is a small dam & spillway on one end, where the water can go through an incredible gorge, down to the Columbia River.
Big fellow in the photo with me is a great guy. Much younger than me, he's a staunch conservative with strong values. He and I enjoy the heck out of getting out in our Jeeps together for a day every now and again.
Regards, Guy