I also load the 142 LRAB in my 264 WM. Managed to drop a good sized elk in Colorado 2nd season. First shot @ 137 yards blew through both shoulders and exited.
Entrance (inside of shoulder)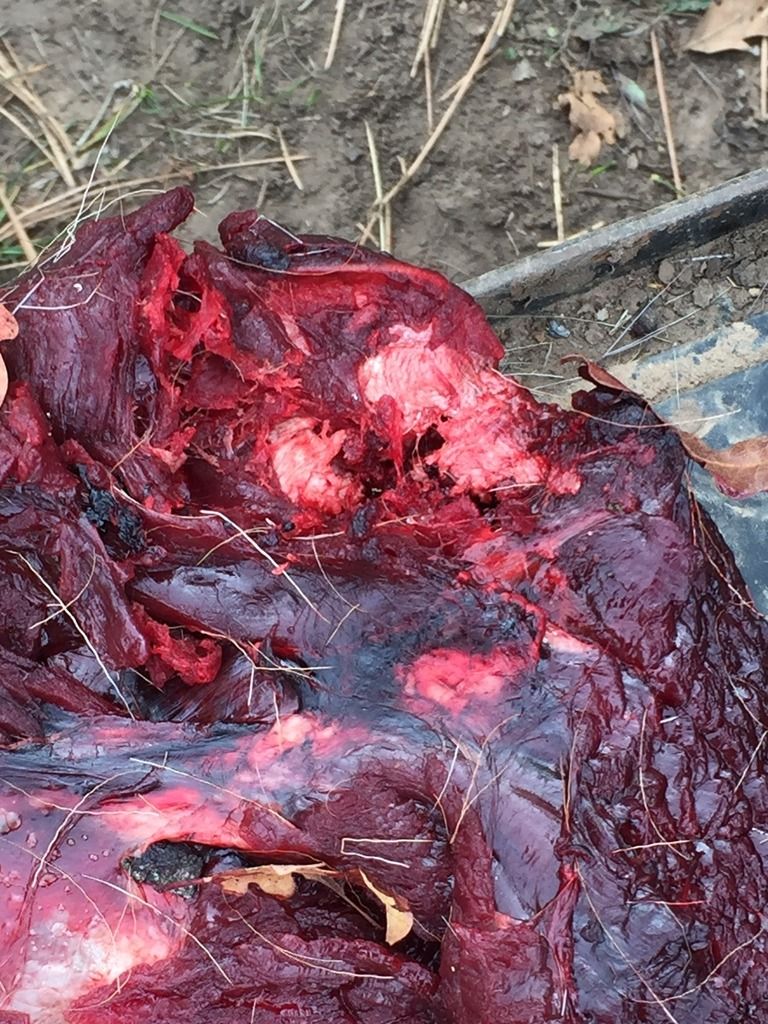 And Exit
Even with this damage, he got back up on his feet so I plugged him again. I nicked a twig about 3' from him and the entrance was in his hip, through part of the pelvis and through the internals. I found the bullet in his left shoulder after traversing his left lung. What's left weighed in at 59.3 g.
Looking down on it: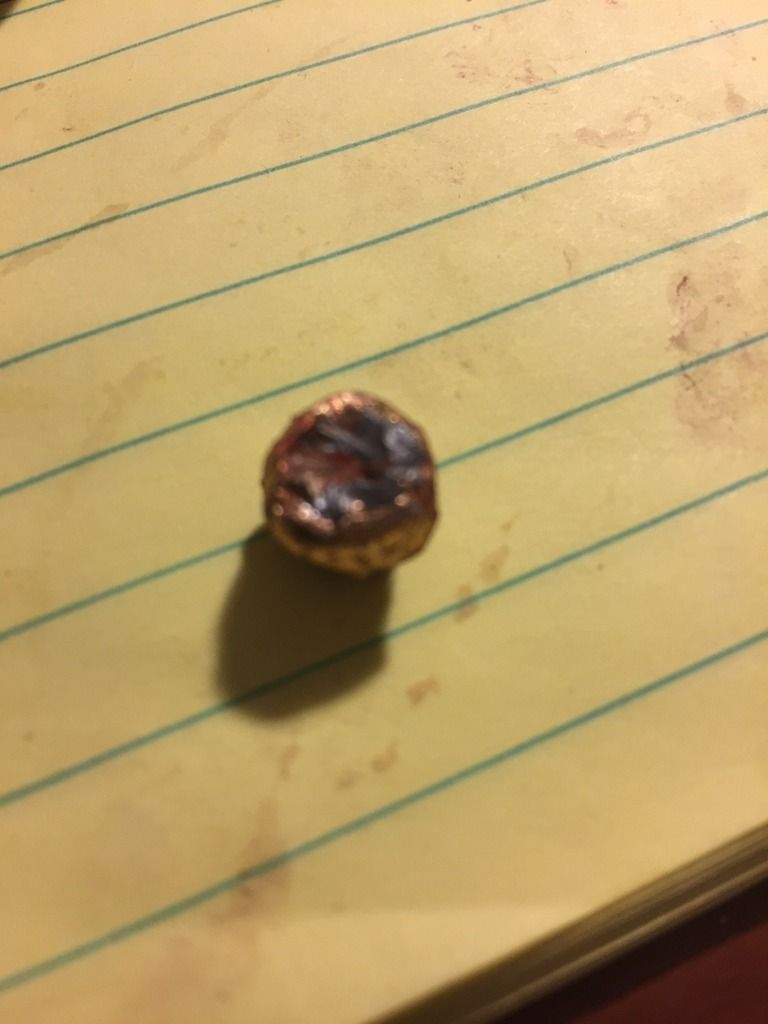 Side view:
Muzzle velocity = 3225 fps.