Range Officer
Staff member
I tested the Nosler 300 gr JHP with my S&W 629 Classic 44 Rem Mag.
With 20.0 grs H110, accuracy was impressive at 50 yds. I even lobed one at 100 yds and was 3" low making it doable for WT deer hunting.
At 20 yds the big 300 gr JHP went through 6 jugs of water and I recovered in in damp sand. I would say this one will go through 7 jugs!
Expansion was less than I would have expected, opening up to .676" and weighed 276.5 grs.
I also recovered one in the backstop at 75 yds. Expansion was .730" and retained a weight of 296.0 grs.
I am going to do some additional load work and also run them through the chronograph.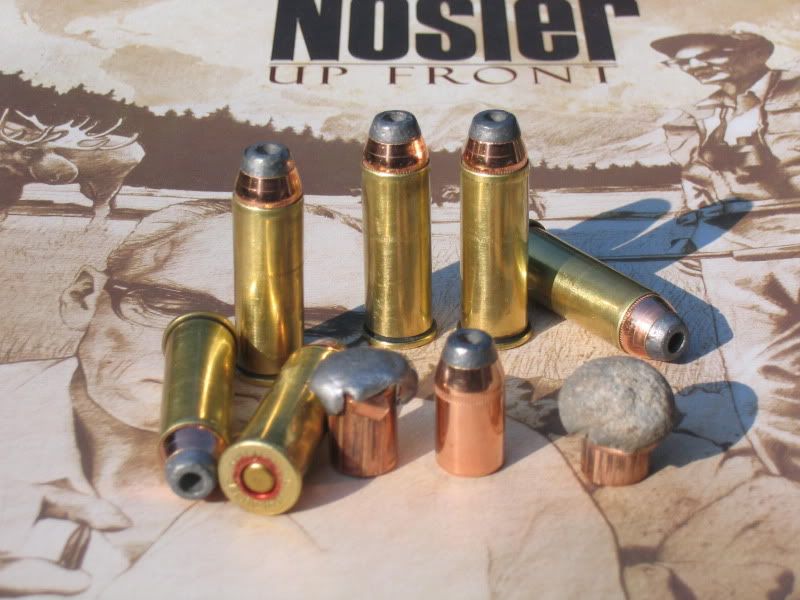 JD338