So my stepdad handed me this rifle awhile back. He got it new sometime in the early 80's from what I remember. Well, he USED it a lot. Bear, elk, moose, lotsa deer and about everything else. Heck, I even used it for my first Maine black bear. Anyhow, he's always been a 1 rifle guy and this one was it. He's not a great caretaker of firearms either, so when I got it, it needed some love. He always wrapped the thing up in camo tape, well, it was rusty and just hurt me to see it like that.
In the past we used Federal 180 Partitions for about everything. Lately, since he's used up all of them, he's been using 180 Rem CLs. The Partitions always shot decent from what I remember.
I sent it off to Birdsong in order to get their Black T finish. Should almost be stepdad proof at this point. I'll see if I can dig up the before pictures but it's really not pretty.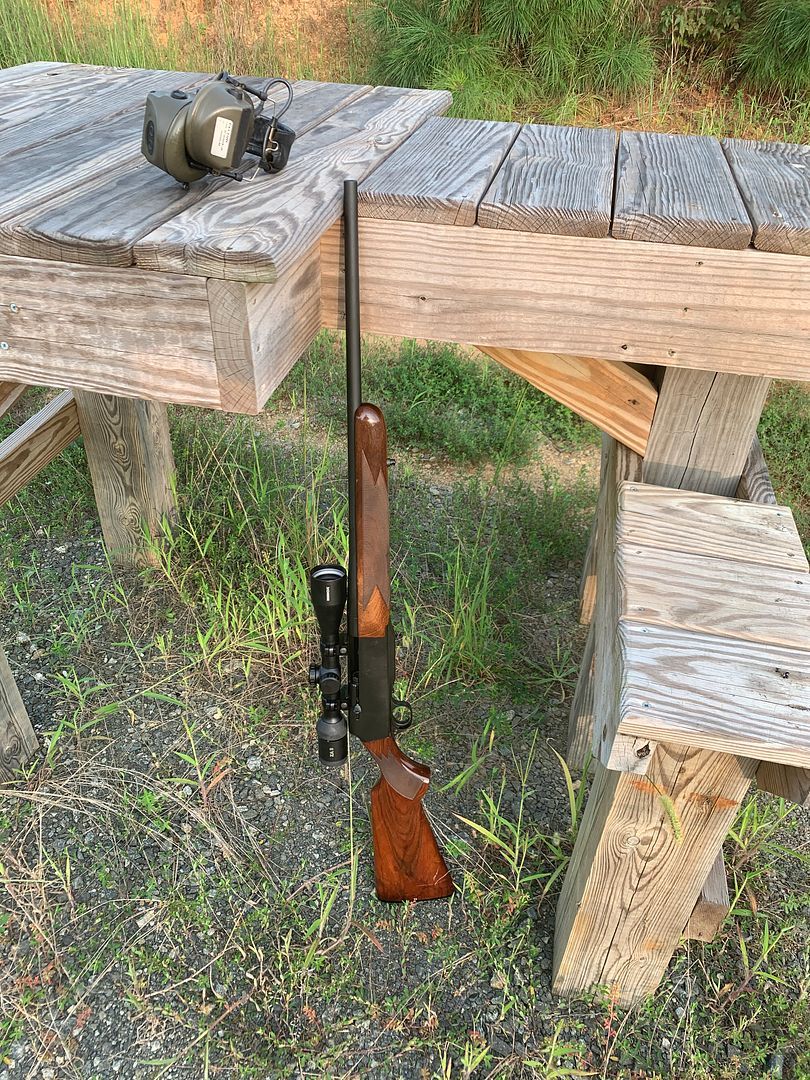 Finish came out good. They did as good as a job as they could. The metal had some nasty pitting in places but now, it's covered and fairly weatherproof.
I mounted an older Minox 2-10 on it with some Warne bases in Leupold Backcounty 1" Lows. It's a much more solid mounting system than the old windage screw/dovetail arrangement that was on it. But to be fair, that was good stuff when he set the rifle up.
I decided to make him up a load so I looked over my shelves to see what I had a bunch of. 180 Ballistic Tips, Accubonds, Hornady BTSP, and Swift Sciroccos.
I decided to stick with plain old WW cases and CCI200's along with H4350 and RL16. Everything was loaded to 3.330" in order to keep function good thru the magazines.
Here's what I ended up with
Pushing them too much faster started to get some swipes on the case heads and frankly, he's probably never going to shoot over a 100 yards at home. He's done traveling to hunt much and he loves to hunt the thick stuff, so I was happy with either load around the 2600 mark.
I took it straight to 200 yards and my God, H4350 was just terrible. I don't know if the gun just is that picky or what. Anyhow, RL16 did pretty well.
I was pretty happy with that. It isn't great but it was plenty good for the hunting he will do.
180 Swifts were decent.
180 Hornady BTSPs were pretty rough.
I finally got the 180 Accubonds and shot a few groups with them.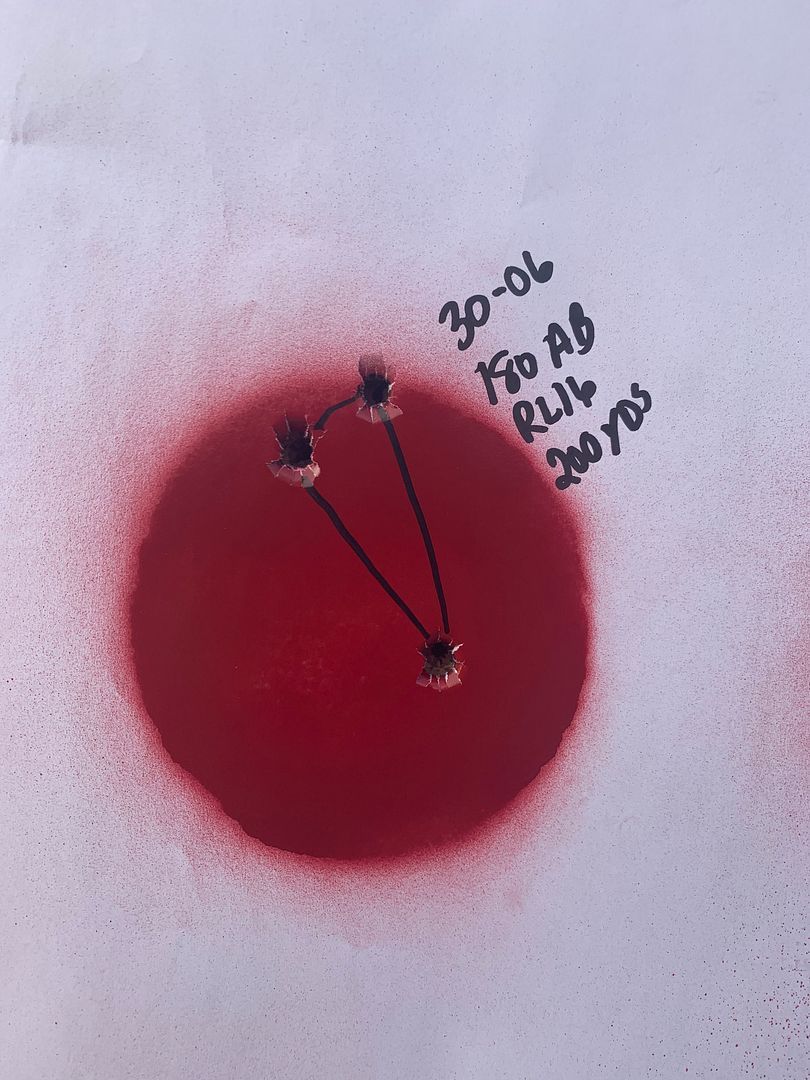 Well, I called that good enough. Cleaned all the brass and loaded up 50 of them. With the rifle zeroed I loaded 50 of them up. Pretty sure it'll be 20 years before he needs more.
I did use some of the leftover Ballistic Tip loads that were in unfired cases to plink my 400 yard steel. Holding on the head I was able to shoot on point with about 18-20" of drop, but they'd hang in the 6-7" group size.
Anyhow, hope the old man can put it to use this year. It's zeroed and I know the AB will crush a tiny little buck deer.
Found a couple of the before pics... brace yourself. That's his B80 12 gauge he got at the same time as the BAR. You can see the BAR in the background.