Plan is this yr to put a couple of these first in the rotation, will see how that pans out, but in the meantime gotta make sure I got loads settled for them and I can shoot them.
FIrst up was the Remington 141 in 35 Remington. This load/rifle shot 1.25" at 50 yds so I tested it at 100 which should've been 2.5". It shot 2.75" so probably about what it and I can do with this particular setup.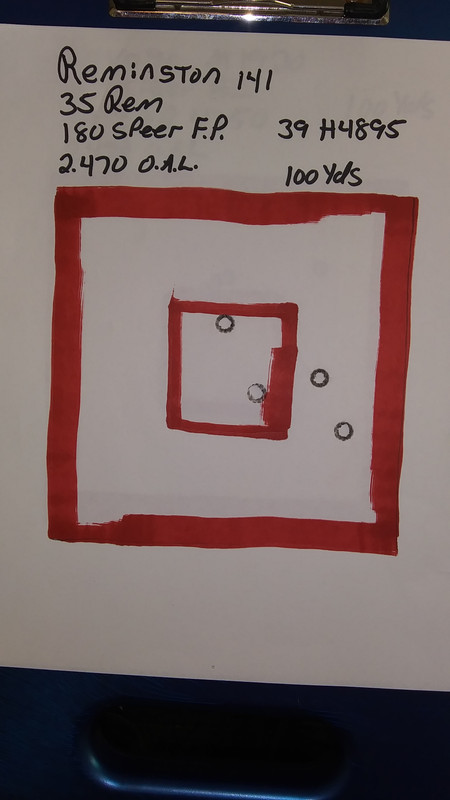 Next up was my Savage M1920 in 250-3000. This load I didn't have to work on or test, already know it does very well in this rifle. I just have to practice shooting it is all. This rifle has a bolt peep which really helps to sharpen up that front sight for me as good as it can with my eyes. Second shot I threw to the right, next shot I made sure I had the proper sight picture when it went off...........last shot I told myself if that shot is off, it wasn't because of me. Sure enough it was right in there. 3 shot group is under 1/2", my thrown shot is out just under 2". Way to mess up a great group you jackwagon. Lol.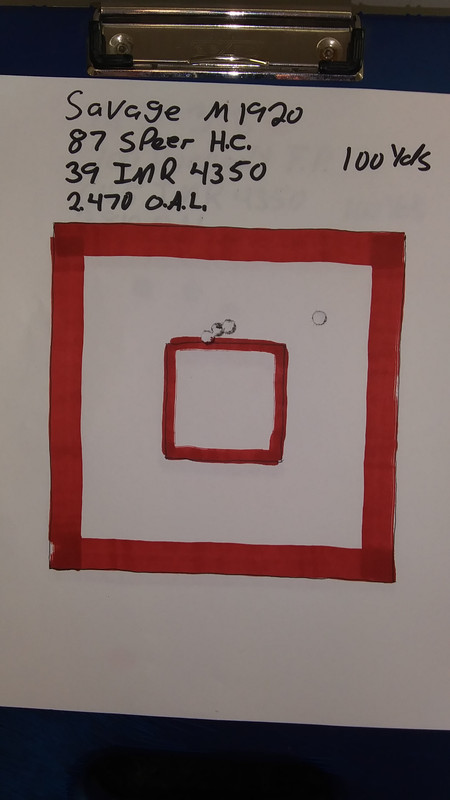 Last was the M71 348 Winchester. I had moved the front sight over as it was shooting right, and then confirmed a couple groups at 100 yds. Never shot this rifle much at 100 yds, and a couple groups with it showed that my IMR 4350 load is overall more accurate and consistent at 100 yds than my Varget load. So I guess IMR 4350 it is. Group is 1.5"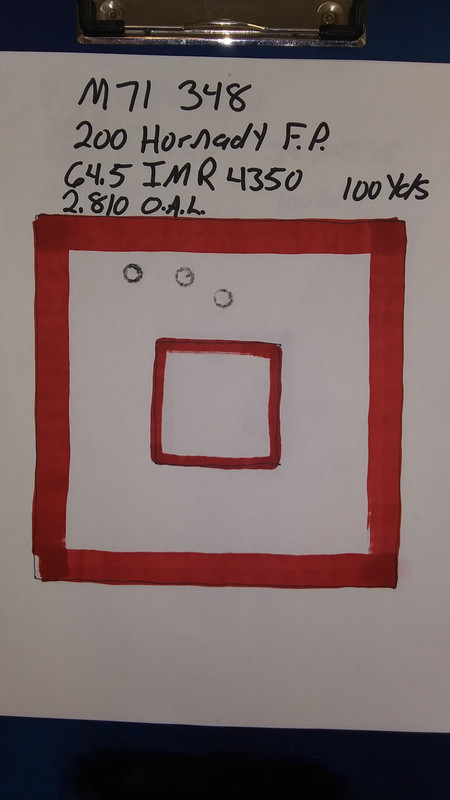 M71 & 141. The 141 has a tang peep that I shot with it folded down just using the buckhorn sights. Have to determine which way I'm going with it yet in the woods.
M1920 Savage. Made in 1920. Peach of a rifle to shoot.