I took both of the loads directly to 300 last night. It's been wicked hot out here so I snuck out when the temp finally dropped to about 90.
56.5 was first up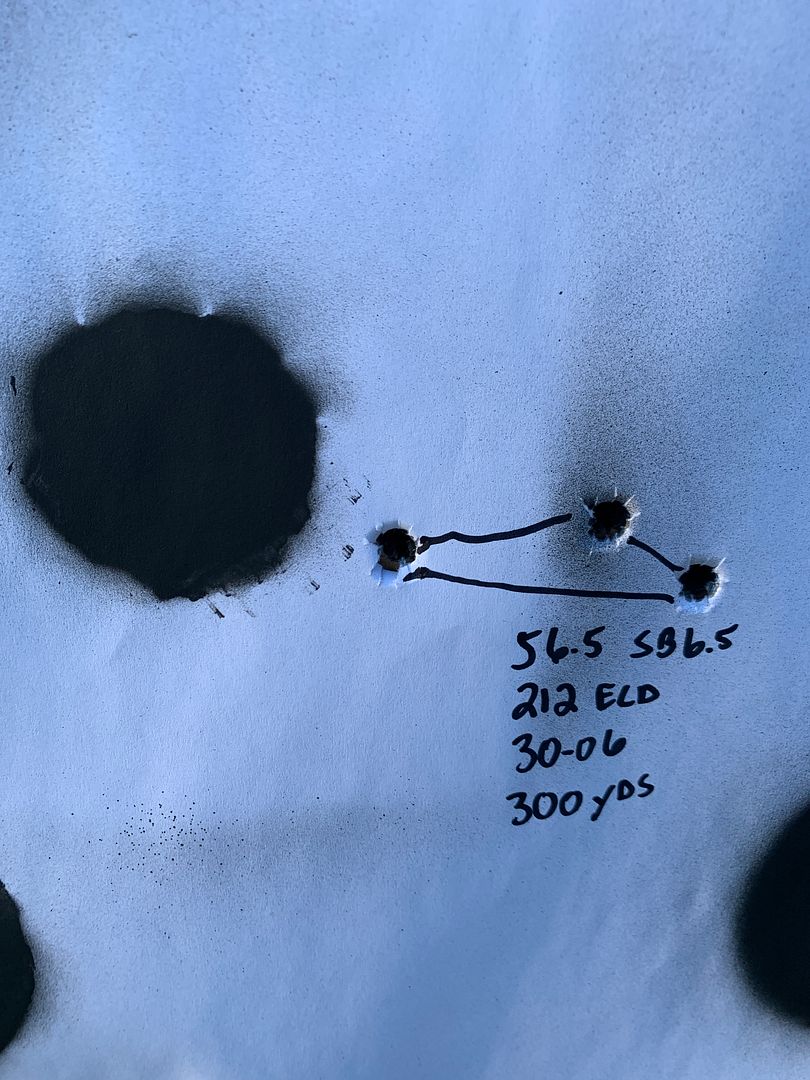 I was pretty danged pleased with this. So I gave the rifle a little time to cool down and shot the next charge.
57.3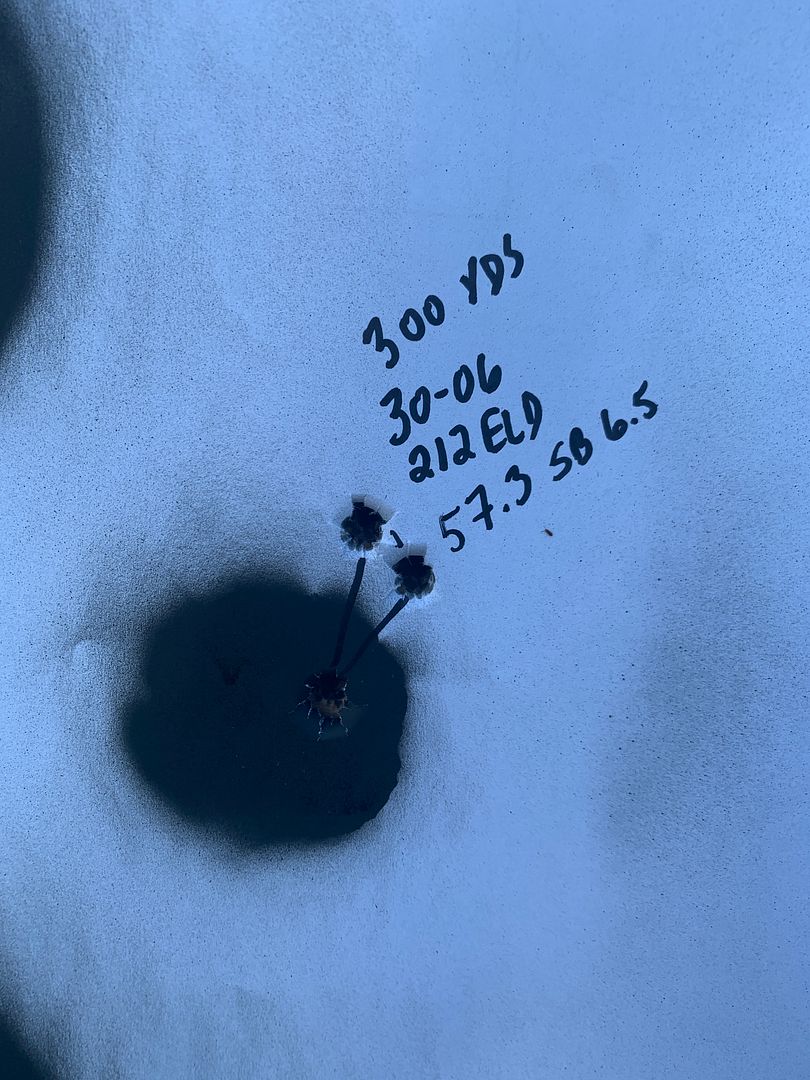 Pretty decent overall. I may try to shorten this one a little as it looks like I have a bit of 2-1 going on but overall I'm pretty happy with the combo.
It's a fairly light rifle, right at 8lbs or so, so I'm about at my max as far as accuracy. Meaning, I don't think I could do much better than how the rifle was shooting anyhow.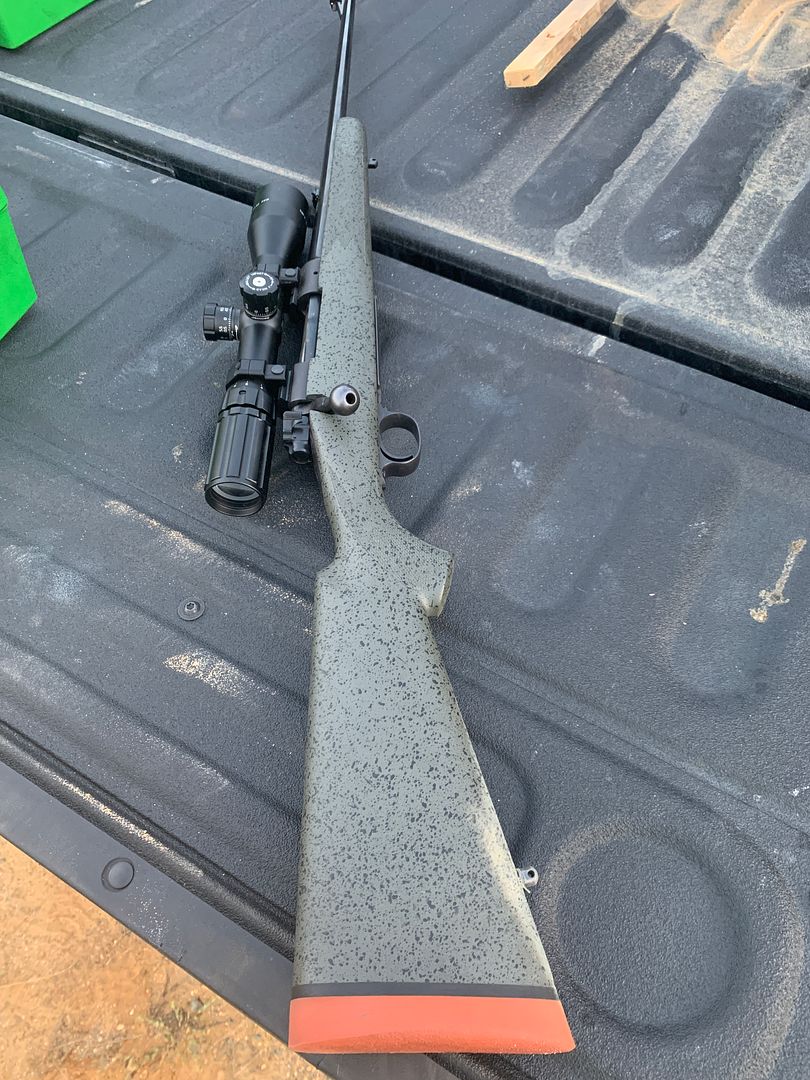 I'll shorten the next couple loads up a little and see what happens but I'd be pretty happy to hunt this load.
This was also the guns first run out after the Tubbs Final Finish so it seems like it'll shoot. The Tubbs saved this rifle from a trip to the gunsmiths to become a Whelen...