I've been shooting 308 Win since the age of 14. I've probably fired near 10000 rounds at game and almost all handloads, with either H4895, Varget (known as AR2206H and AR2208 here) and a now superseded powder known as AR 2206.

Recently the LR bug has bitten and I've been shooting a converted Sportco fullbore target rifle chambered in 308 Win out to ranges of 750y. Been using H4895 and the 168g Amax. This has been a genuine sub-moa load generating around 2750-2800fps in the 26 inch barrel.

Also of late I've been using a lot of Reloder17. I've found it generates great speeds at seemingly mild pressures in a number of cartridges, and as I've got a few kilos of it I thought I'd give it a whirl in the 308, even though I thought it might be a little slow and not generate high speeds.

Well wasn't I wrong?!

I kicked off with a conservative book load of 48g with the 168 Amax. Ave MV for the sole 3 shot group was 2765fps. The next charge weight I'd loaded up was 49.5g, still middle-of-the-road book load. Ave velocity was 2890fps!

No pressure signs but I declined to shoot the last three I'd loaded up at 51g because it clearly would have been very hot.

Compared to my working load of 44.5g of H4895 which is accurate and clocked 2775fps, I was impressed with the speed and the accuracy of the R17 load at 48g. Pic below. Please bear in mind this is at 125y rather than 100...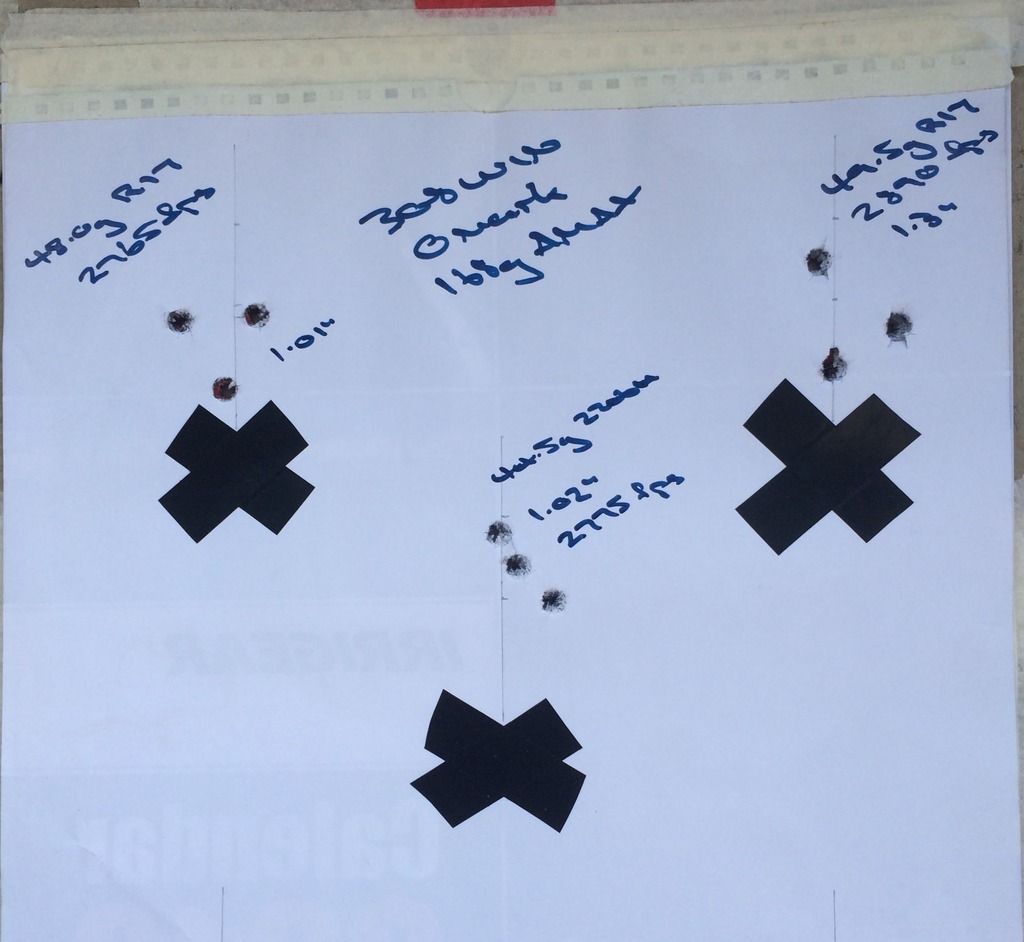 So the R17 shows a good bit of promise I believe. Might try something around 48.5-ish and see how the accuracy is.

It's showing itself to be an very versatile powder and I can see a bulk buy coming up as I am now mass producing ammo with it in 250 Sav AI, 270 Win, 30-06 and loading some 243 Win and 25-06 for mates with it...





That is the rifle. Not flash I know, but the whole outfit only owes me a few hundred and it'll put 5 shots in 5 inches at 750y!