Not a pistol guy, never claimed to be. Picked up a cheap High Point a while back and put a couple boxes of CCI Blazer through it. After some trigger work, it done pretty good for what it is.
Haven't really messed with it since. But was able to pick up some bullets locally, all they had was 125 Hornady HAP bullets. Also got some powder and dies, so the last several days when I got the chance I've been learning how to set up the dies, and running some rounds through the chrono and doing some testing.
4.7 gr's of the CFE Pistol powder I got showed to be the most accurate over a couple of tests. Tested it again this evening and I believe I'll just stick with this and load a bunch up.
Shot 5 shots from the 10 yd mark at the range. The hole on the left is not a separate shot, but rather the result of not having a tack on the left side of the paper and it folded over in the breeze right as a shot went off hitting the lower right of the orange dot, putting 2 holes in the paper.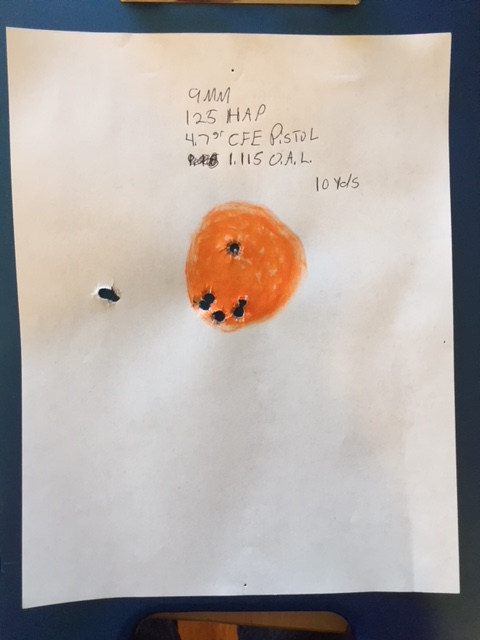 hosting picture