In another thread I mentioned that I bought a new Nosler Liberty that had to go back to the factory. There were 3 issues. The bolt was extraordinarily hard to close on Nosler factory 105 grain ammo. The best 3 shot group I could muster at 100 yards was about 5 inches. The bullets showed pronounced keyholing.
Nosler factory 105 ammo is all I shot. Here are targets that reflect the keyholing and accuracy.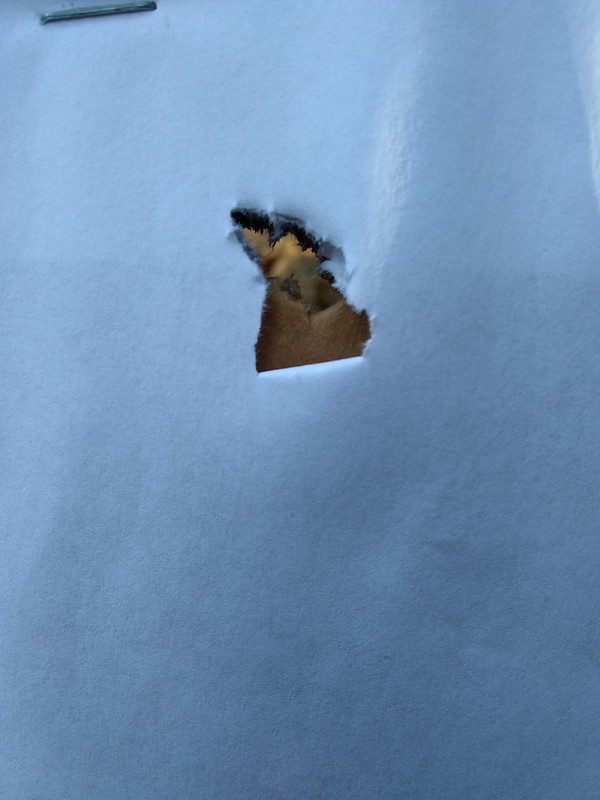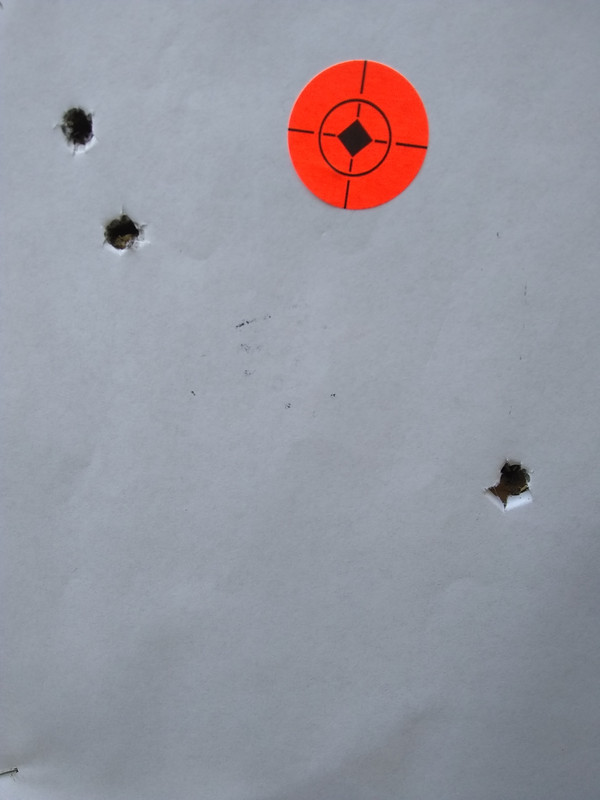 I understand that it happens from time to time that a bad one gets out of the factory. I should know, since the last 3 $1000+ rifles I have bought have had to go back. When I contacted Nosler, I was able to get through to CS quickly with a phone call. I was issued a return authorization. In the e-mail from Daniel Michels that accompanied the RA, it was noted that I would be called when the rifle arrived. "Once the rifle is received, we will either call or email you to verify."
I immediately shipped the gun back.
Tracking showed that it arrived on Sep 2.
As of September 18, I had not heard anything from Nosler. I emailed and got this response back from Daniel: "My apologies that you were not informed. I confirmed with our gunsmith and yes, he has received your rifle. He unfortunately has not yet had an opportunity to evaluate the barrel twist, but is hoping to have an update ready next week. At that point, we should have a better idea on turnaround time as we will know the exact issue."
On September 29, I emailed Daniel asking for an update.
As of today, Oct 5, I had not received a response to the September 29 email question, so I emailed again and have not yet heard back.
If I had been told from the onset that repairs would take 6-8 weeks, I wouldn't be happy with that turnaround time, but I wouldn't have expected to hear anything back either. Remington advised me right up front that repairs would take up to 12 weeks and that's how long it took to get my 5R HS Precision 223 back. My Christensen Arms Mesa was back to me in less than 3 weeks from the date I shipped it.
Am I justified in my disappointment and frustration, or are we just at a point with crappy US manufacturing and customer service that we should expect this even on a higher end product?