Old M98 I got in 30-06. Stock had a minor crack in it, it's still at my one buddies getting fixed. Meantime couple yrs back I picked up a cheap synthetic stock for it off a table. Stiffened the forearm by using aluminum c-channel from I believe an old TV mounting bracket, cut them to length spread out about 2-3" apart down the forearm and poured it level with 2 part epoxy. It wasn't inletted proper and the action and barrel ran uphill. Ended up hogging it out and bedding it 3 times to get it to suit me, but that's another story. I could've left it alone after I bedded it the first time.
Been running this load through it testing and it has been I guess you would say strong average, but amazingly consistent. I shot 2 different 5 shot groups and a 4 shot group at 200 yards. 2 of the 3 were right on or just under 2", this 5 shot group today was just over at 2.182. All of the groups had tight vertical spreads, 2 groups just had a 1/2" vertical, all the group sizes were from horizontal spread. Today's group had 1 shot high that made it a 1" vertical spread.
I'd say I can count on it shooting a 2" horizontal group at 200 yards at this loading. Might try some at .010 shorter, and some at .020 shorter, just to see if it will get down to around 3/4" MOA at 200.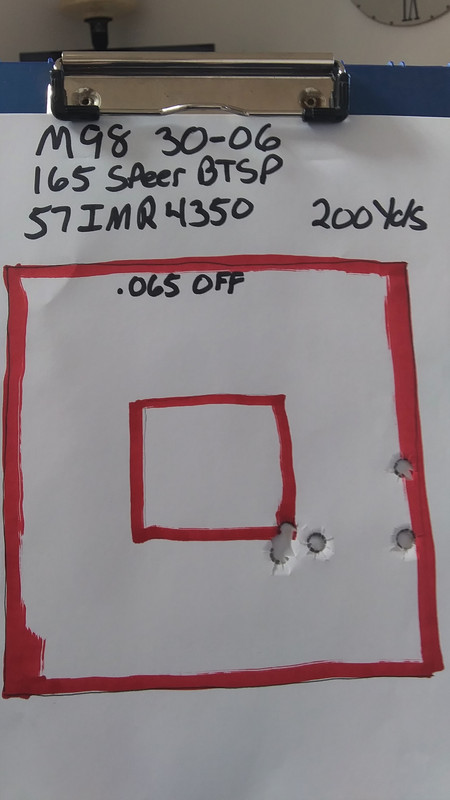 Don't usually name my rifle's but I kinda nicknamed this one Old Henry. Like the movie. Beat up and kinda ugly, but don't take him for granted. Ha.