I was digging around and found about 20 of these 358 Wins I had loaded with 41 grains of IMR4198 under the 200 grain Hornady SPs.
I cant remember what the heck I loaded them for but man they shot.
I adjusted my scope and shot another group.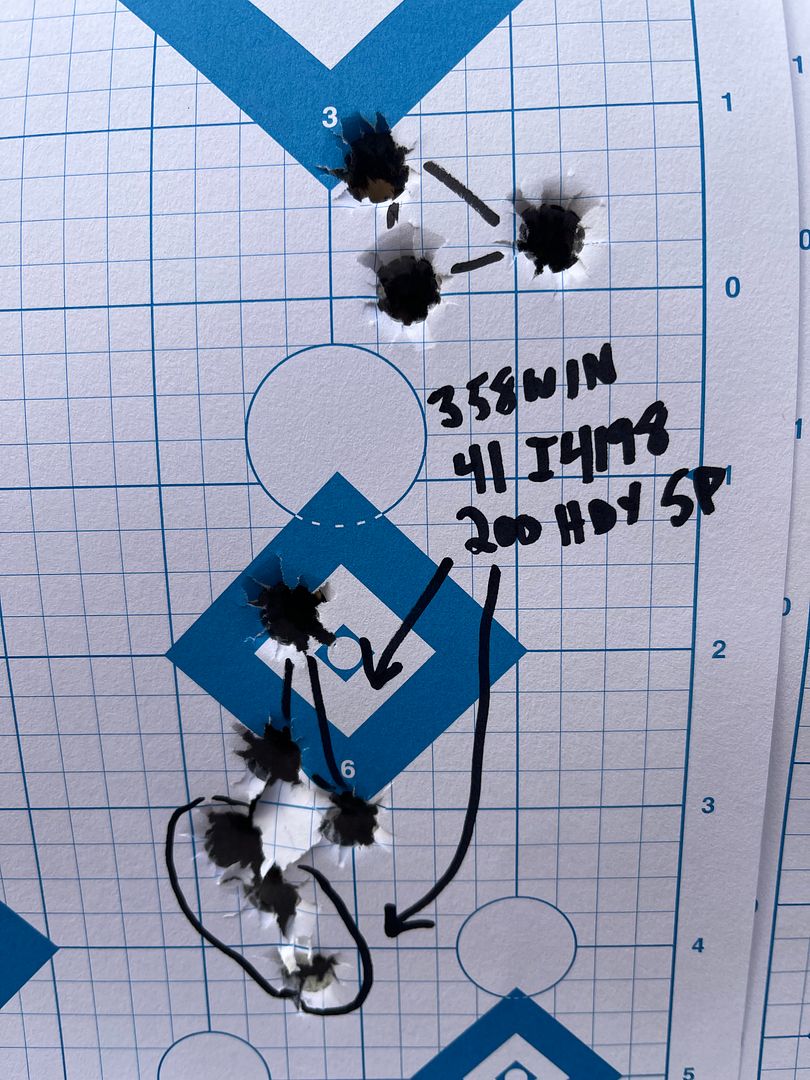 Well I didn't realize the old Burris was 1/2 MOA…. Shot the group on the bottom. Adjusted and came back up.
If one of you kind gentlemen would run QL for me On this load I'D appreciate it.
41 grains of IMR4198 and a 200 Hornady SP seated to 2.710 shot outta a 20" barrel. I'd be interested to see what QL says. I reformatted my computer and and can't find my QL disk!