Some of you may not remember him from here much, but his username was BF375 and his name was Bob. He passed away in 2017. Excellent fella and really got me into the 7 Mashburn Super. Real nice fella that was an M70 guy thru and thru. Anyhow after he passed I got to know his son some and one of his other friends. Bob had a few real nice rifles and I asked that if any were ever going to be sold I'd like the chance at them.
Well, a few weeks ago they decided to thin Bob's herd down a little and they offered me his Simillion built 7 Mashburn. While I'd have liked to have it, I have my own that's virtually the same and I kinda like mine, but I asked about his Brownell. They said absolutely, that was the next one.
I almost couldn't say yes fast enough.
It's #40 out of 129 rifles that Lenard Brownell built. This one was built in 1965.
If you're not familiar with the name, Bill Ruger hired Lenard to come to NH early to design the stocks for the Model 77's and Ruger #1's. Lenard built a few rifles while he was working for Ruger but not many. Once he moved back to Wyoming he continued making rifles.
Brownell is known for perfecting the Fleur De Lis checkering and was one of the old masters back in the day.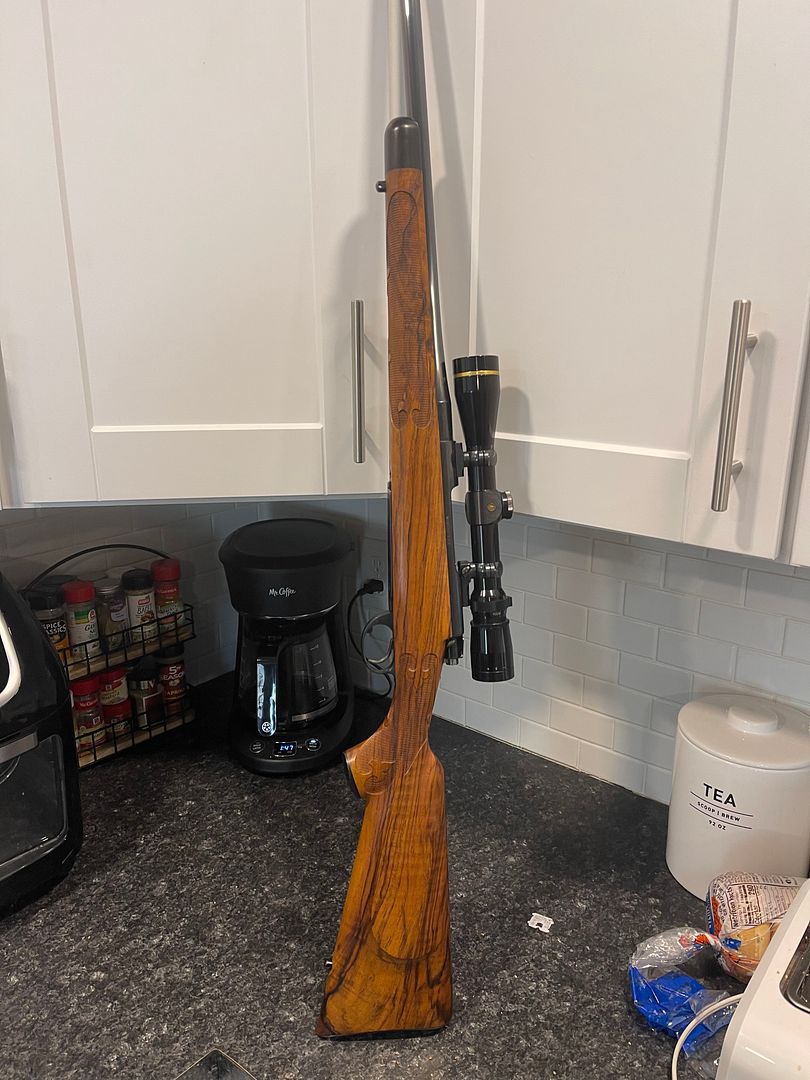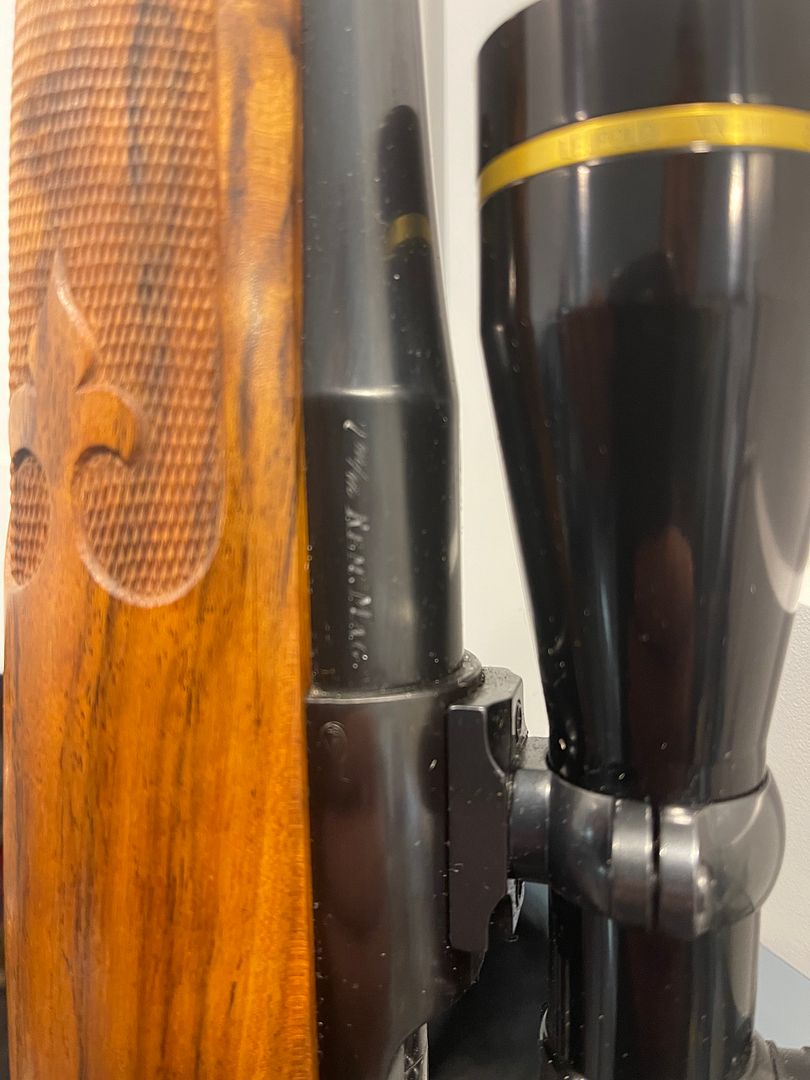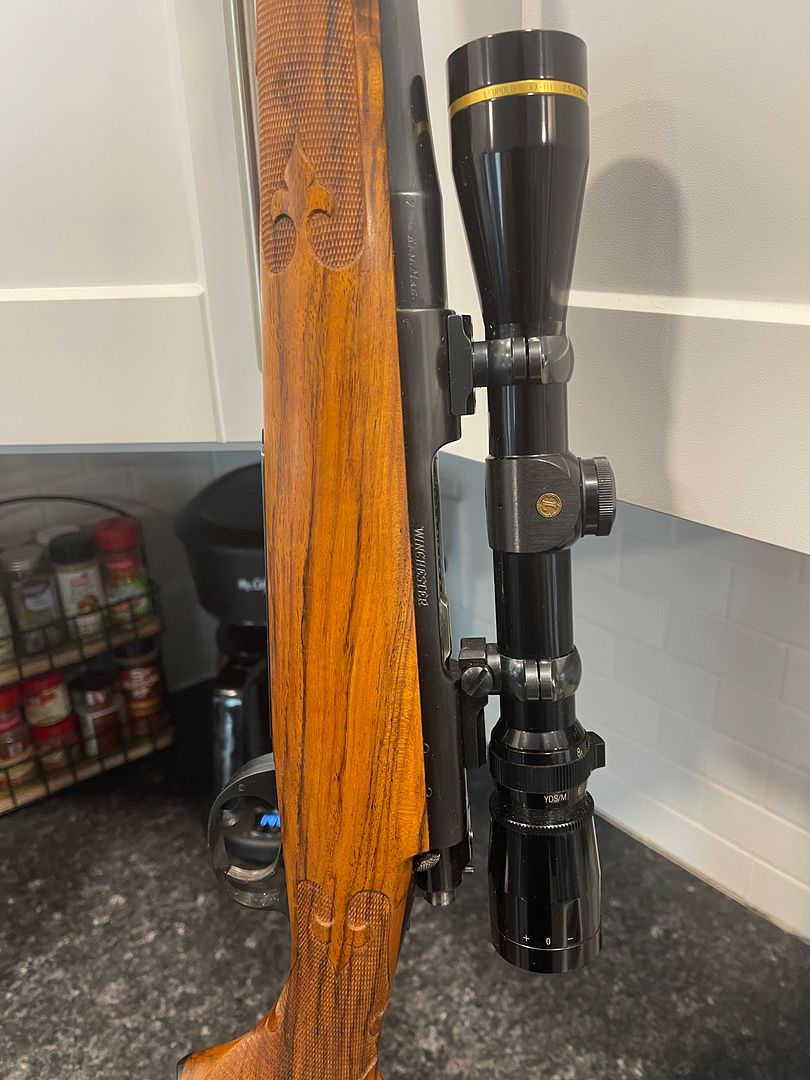 It's just a gem of a rifle I'm honored to own. It'll definitely get used in the field though. I don't have wall hangers but I'll try to keep this one out of the rocks.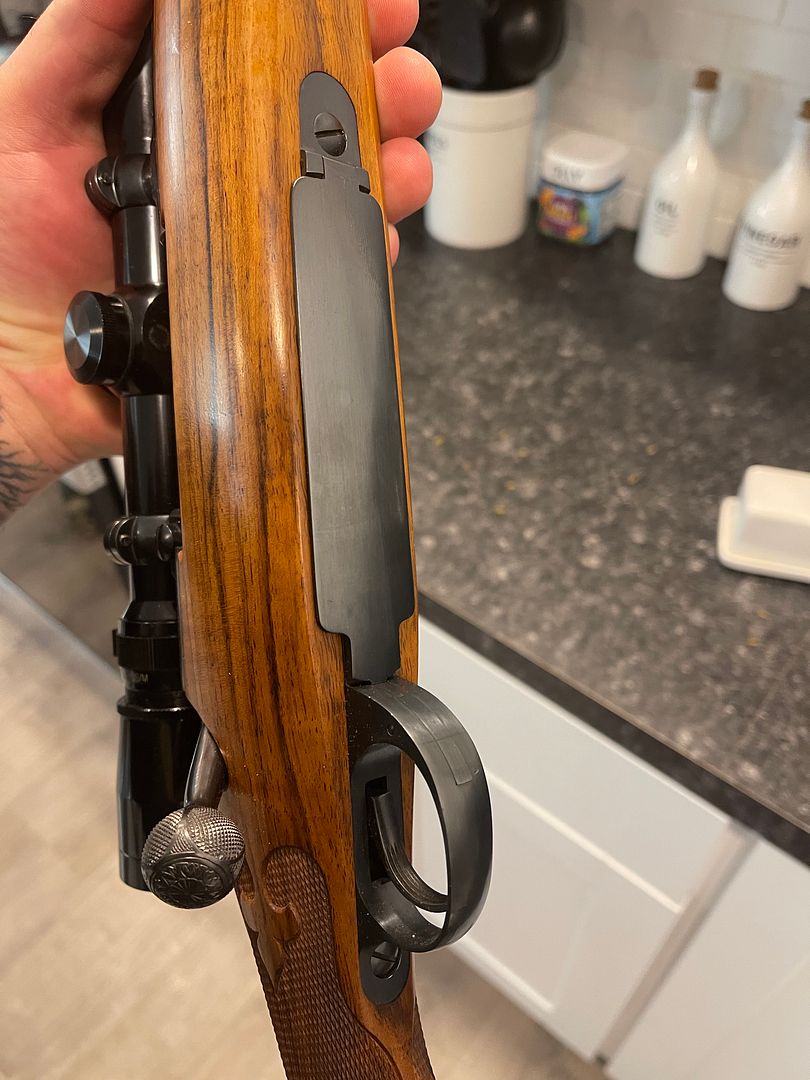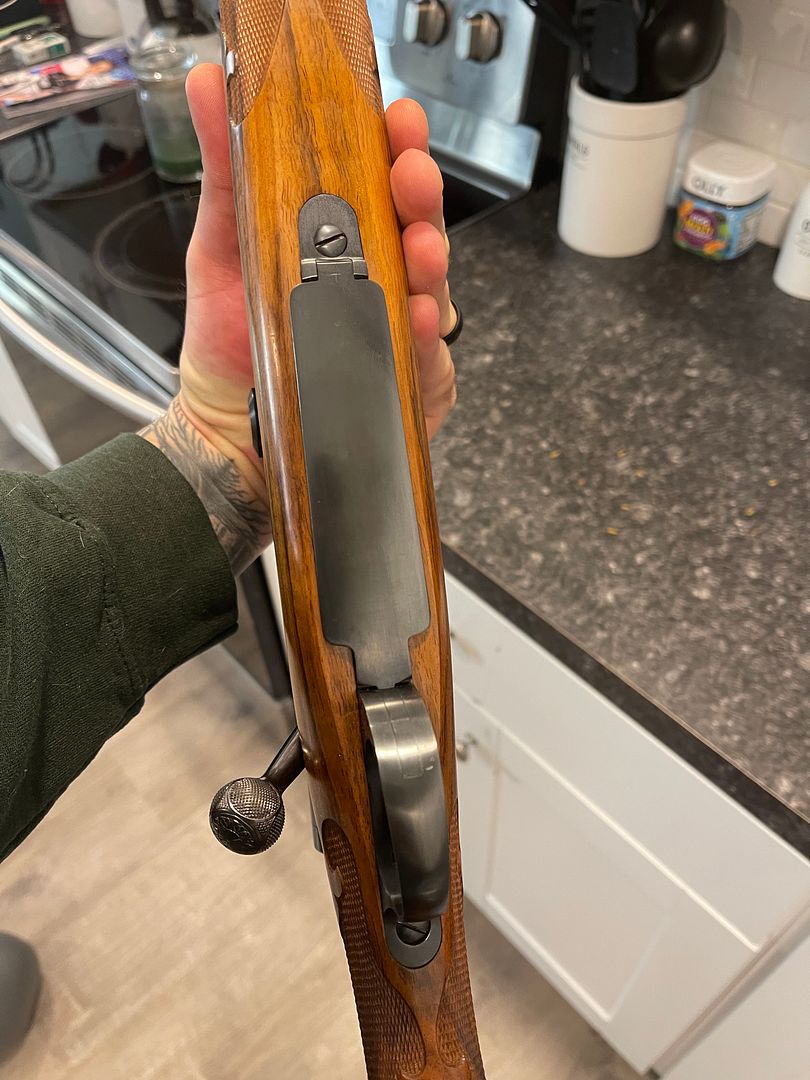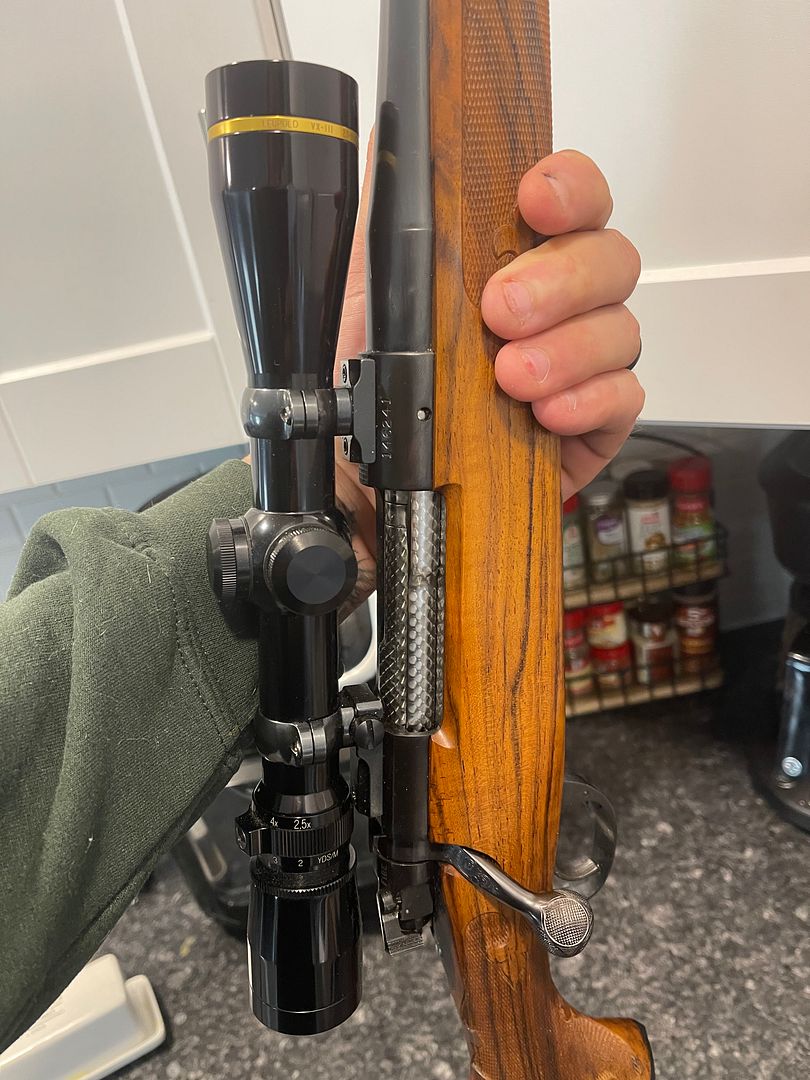 It's not ultra heavy for a wood stocked rifle and man, it fits like a glove. Waiting for the weather to let up is killing me a little but I'm really looking forward to getting this one out.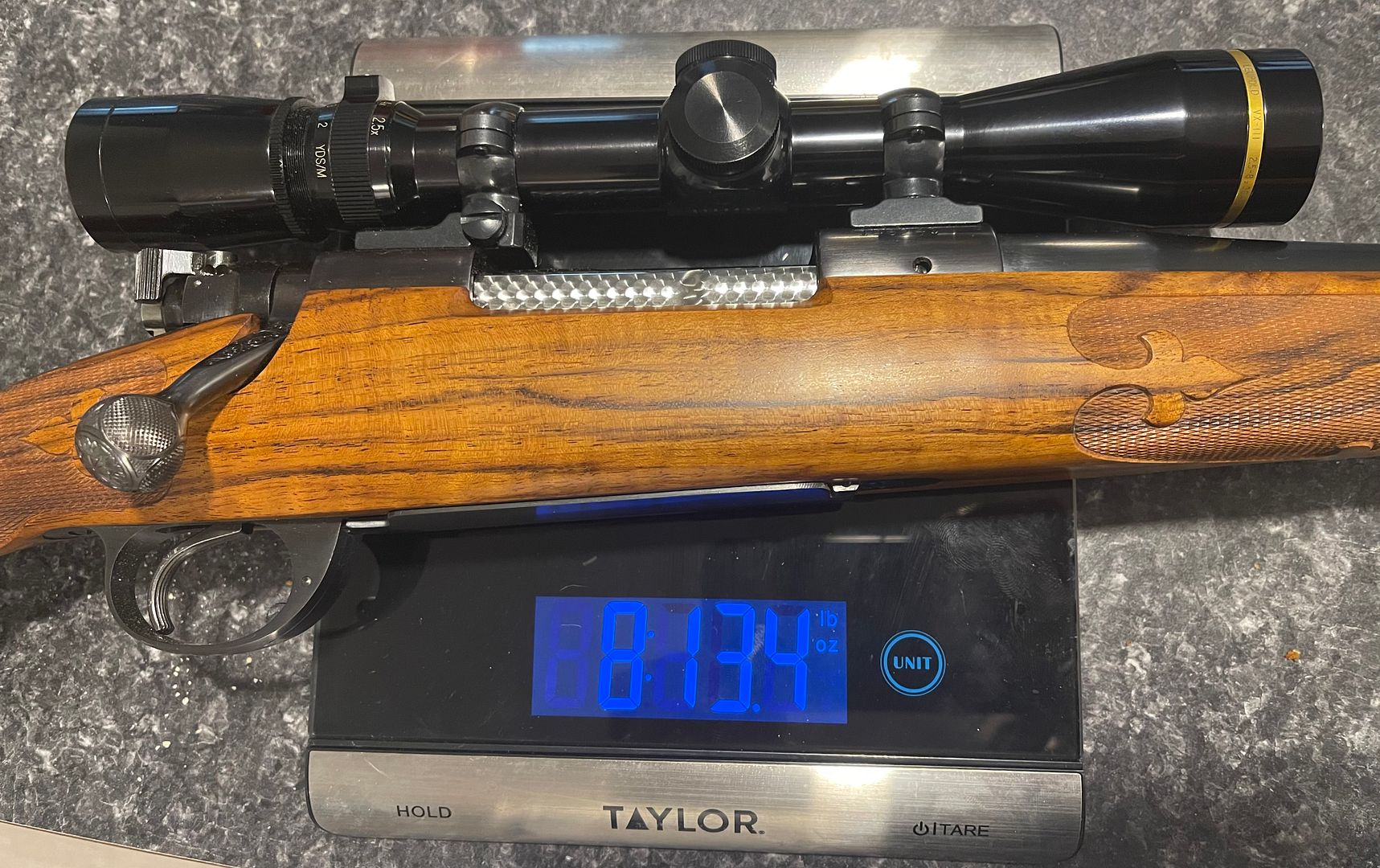 It was a stretch to get the rifle and I know this one will be getting some attention in the coming year. It's got an old 2.5x8 Leupold on top that seems serviceable, so I believe I'll let it ride for awhile.
I'll also get some better pictures soon, the weather has been crap lately but I think getting the old rifle out in some natural light will help.