Range Officer
Staff member
My Marlin 1895 Guide gun in 45-70 now has a Leupold VX-3 1.75-6x32mm mounted in Lleupold Standard Base (front dove tail and rear windage screws) and low rings. I had to add 2 shims to get the proper elevation.
The load consists of the Nosler 300 gr BST with 59.0 grs H322, W-W case and W-W LRP promers.
It took 4 shots to get a rough zero at 50 yds and then I moved to 100 yds. My first shot was high so I made and adjustment and put the next 3 shots into .400". I made one more adjustment to get where I wanted to be. My first shot was me and went slightly to the right.
I than went to the 300 yard range and sent a few down range using Kentucky windage. The bottom 3 shots went 3.175". I compensated and shot 4 went high, hitting the top of the paper target nearly 5" above the bullseye. I compensated for this hit and shotd 5 and 6 were high and off to the left but landed 1.730" from each other. I shot round 7 and had the right elevation but 2" to the right.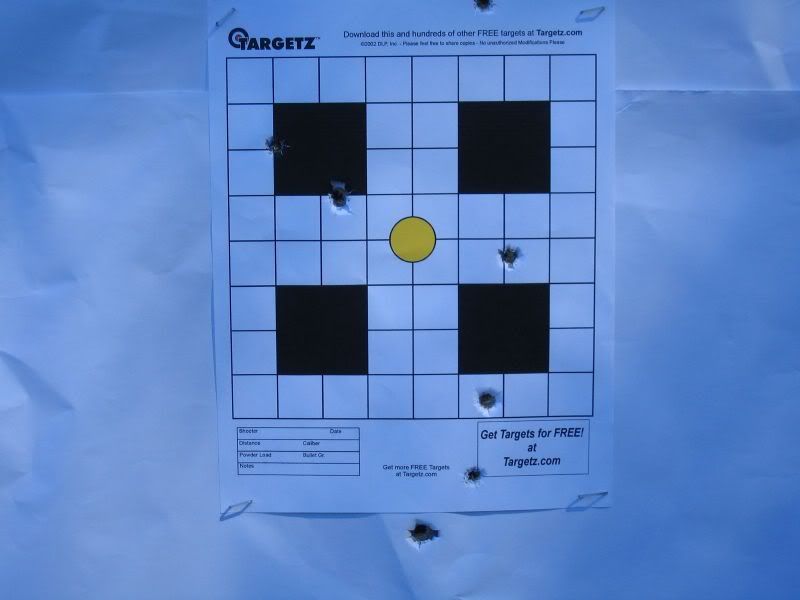 Not too bad for guessing the drop (about 40 inches) and hitting the paper. I would have hit a buffalo in the vitals with all my shots. :lol:
I love this scope!
JD338