Some photos I had in my phone of some meals in the last 2 weeks. I'm not the best at setting up photos so they might not be as good as they tasted. Asked my wife a reminder of some of the ingredients.
My wife is one of those people that for the most part can whip up stuff adding ingredients as she goes and it turns out good. Think I put one of these on here before, but she makes a mean pizza pie. Uses pizza sauce we can from tomatoes in our garden, and spices she dries from our garden such as oregano, Pizza sauce has dried spices from the garden also such as basil. Rolls out her own dough. Can't beat it.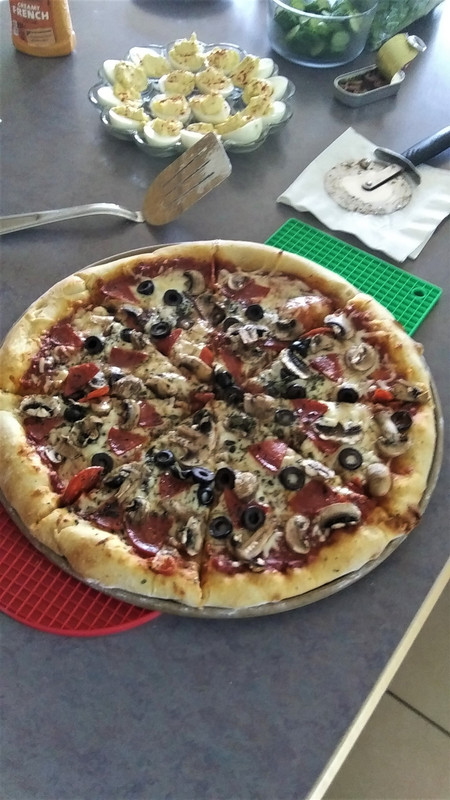 Next is a vegetable beef soup she made up using left over venison roast. Was really good. Deer roast, cabbage, cauliflower, broccoli, string beans from the garden, peas, and tomatoes.
Next was some homemade venison sausage meatballs she made. Bread crumbs, eggs, milk, fresh parsley, teaspoon of dried Italian herb seasoning, 2 tablespoons of parmesan cheese, about a tablespoon of fetta cheese. She put it in with linguini. Was awesome.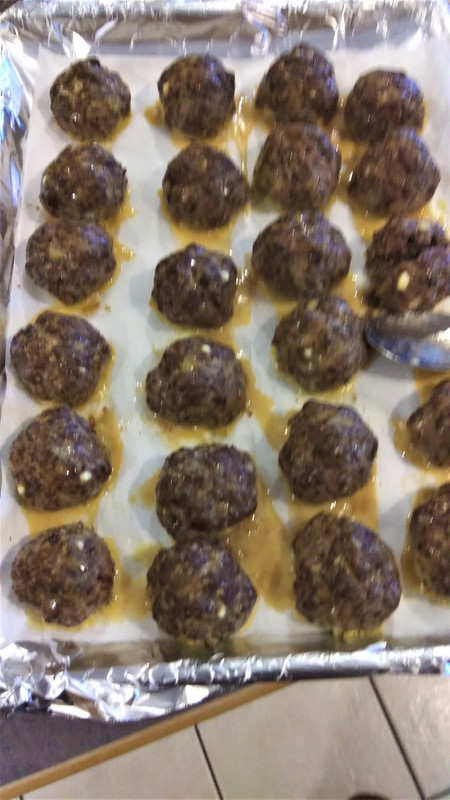 Brownies she makes from scratch with English walnuts. Doesn't need any explanation.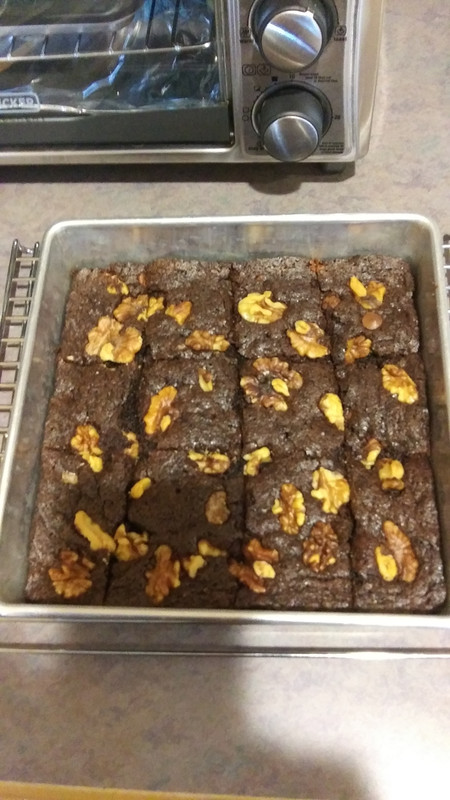 Next was my doing last Saturday. Got a used 14" cast iron skillet for doing large amounts of fried potatoes, and I wanted to try it out. Cleaned it up then seasoned it twice. Cooked outside in plenty of cool breeze, so I figured if it could make good fried potatoes in those conditions, we are golden. Pan worked out like a champ. No sticking. Fried them in lard and used red potatoes we grew this yr. Was a fairly good amount of potatoes, but the pan will handle a lot more.
Starting out.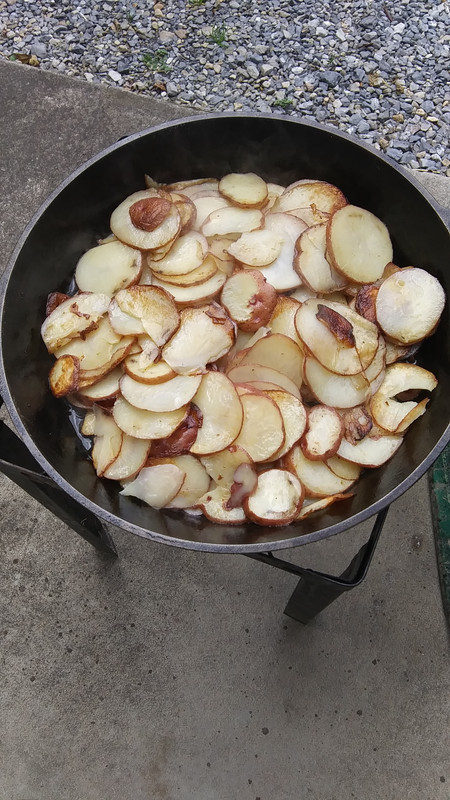 Cooked down and getting close to done.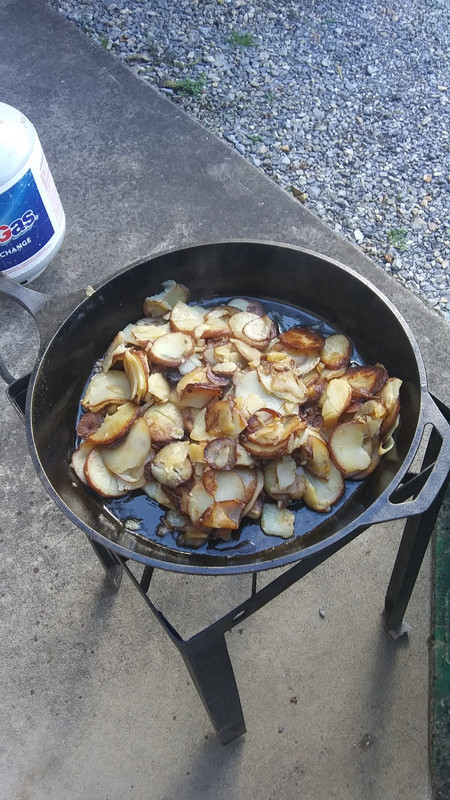 Next is some pototo soup she made. Very good. Diced red potatoes, milk, butter, rivvels she made, smoked sausage, celery salt, and plenty of fresh dried parsley.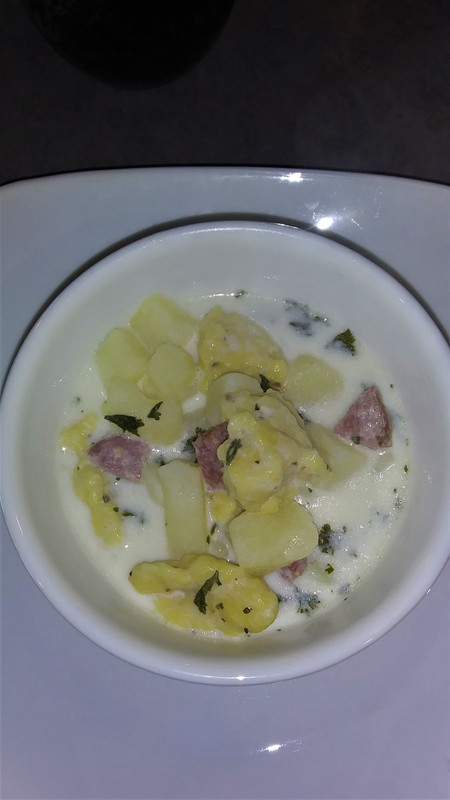 Lastly is supper from last evening. I took a hunk of buck backstrap with silver skin removed, cut it in slices about 1.5-2" thick, used a glass with saran wrap around it and thumped the pieces down to about 3/4" thick. Rubbed course Kosher salt and pepper on both sides and put them in olive oil. Then on the grill. Super good. Better than the picture I took.