Loaded 57-58 gr's with the same Hornady 165's and the same .040 off that I used with 51.5 gr's of IMR 4064.
They couldn't be much more identical. 57.5 gr's shot the best. I'm only measuring with calibers not those computer generated programs, but I'm getting the same .800 outside measurement, so 1/2" group. 4064 chrono'd at 2757, the 4350 chrono'd at 2758. Really close to the exact same point of impact. Only difference is the 4064 was cloverleaf, and this was 2 in the same hole, with 1 out.
E.S. with IMR 4350 was 18. With IMR 4064 it was 20. Crazy that it's so identical.
58 gr's will shoot as well but it wasn't as tight as 57.5 & only 27 fps faster average, so no point in straying from 57.5 in my opinion. It's also still slow in my opinion, but is what it is.......maybe it's just slow with these Hornady's, don't know?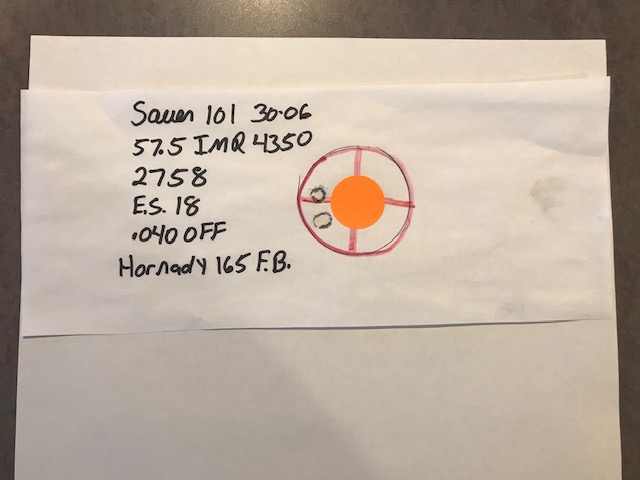 The 4064 target from the other day.