Ran a couple tests with the Hornady 180 RN out of a 30-06.
First test was at my normal load which will run about 2725 in my 22" barrel. Distance was 20 yds so impact velocity would've been in the neighborhood of 2665.
Didn't hit the jugs quite where I wanted on the first test and the bullet kind of went out the side of the 4'th jug and through the side of the 5'th jug and bounced off the edge of the 6'th jug. Running full width of the jugs I'd say it will for sure be in the 4'th jug, possibly in the 5'th.
Obliterated the first 2 jugs. Bullet peeled all the way back pretty much even with the bottom of the shank. Measured .645 at the widest, and weighed 108 gr's. Would be a whitetail thumper at woods ranges, probably overkill on damage if hitting shoulder.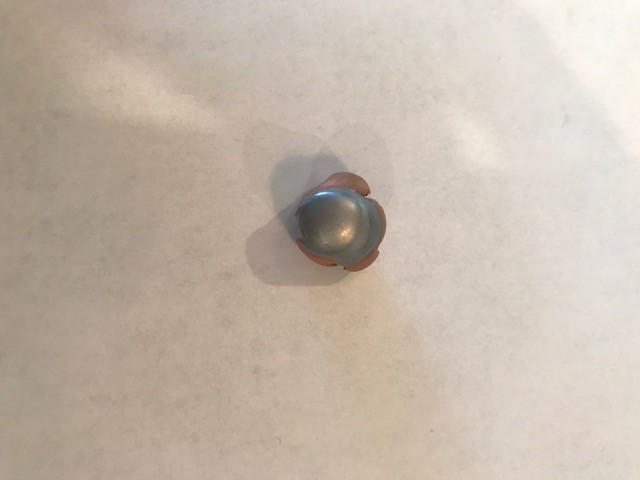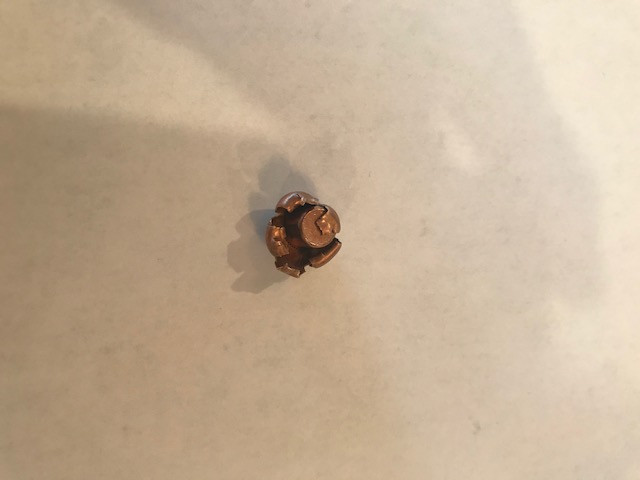 I then loaded the same bullet at a slowed down speed with 35.5 gr's of H4895. Estimated muzzle velocity figuring 20 fps loss per inch of barrel with my 22" compared to 24" data, was 1985-2035 FPS. Estimated impact was 1925-1975.
That bullet was in the 6'th jug. Actual lead nose was wider because the faster speed of the 1'st bullet melted most of the lead off the front, and the width of the bullet on the faster 1 was the copper shank peels. This measured .575-.600 on average around it, but was in a lopsided fashion underneath. Weighed 143 gr's.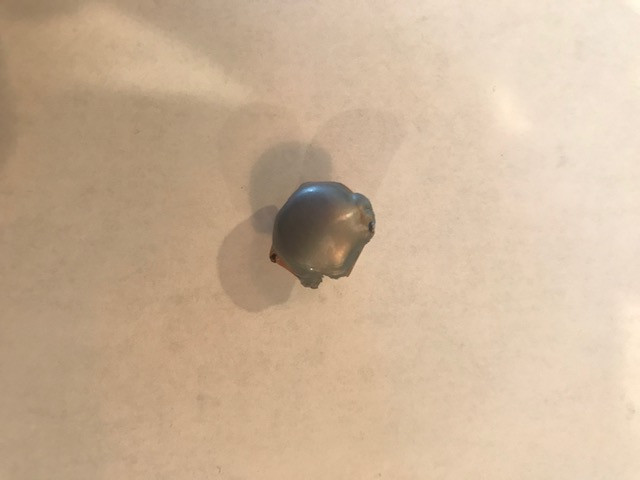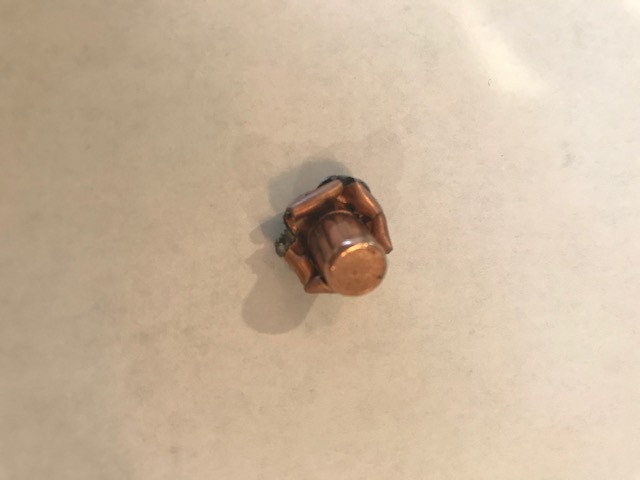 A comparison of the 2. Normal load of 2725 on right, 2000fps give or take on left.