Got a box of these in trade along with some 35 Rem cases for an old can of powder a while back. Unopened box of 50 and a price tag of $8.99, so OLD.
Finally got around to opening them up and discovered the lead was white and chalky on at least the exposed part you could see. Loaded some up in my Springfield rebored to a 35 Whelen. A sedate charge of 55 grains of H4895 and an OAL of 3.050 gave me an average of 2560 and they shot pretty darn good. Huh I says, might use these in the mix this yr.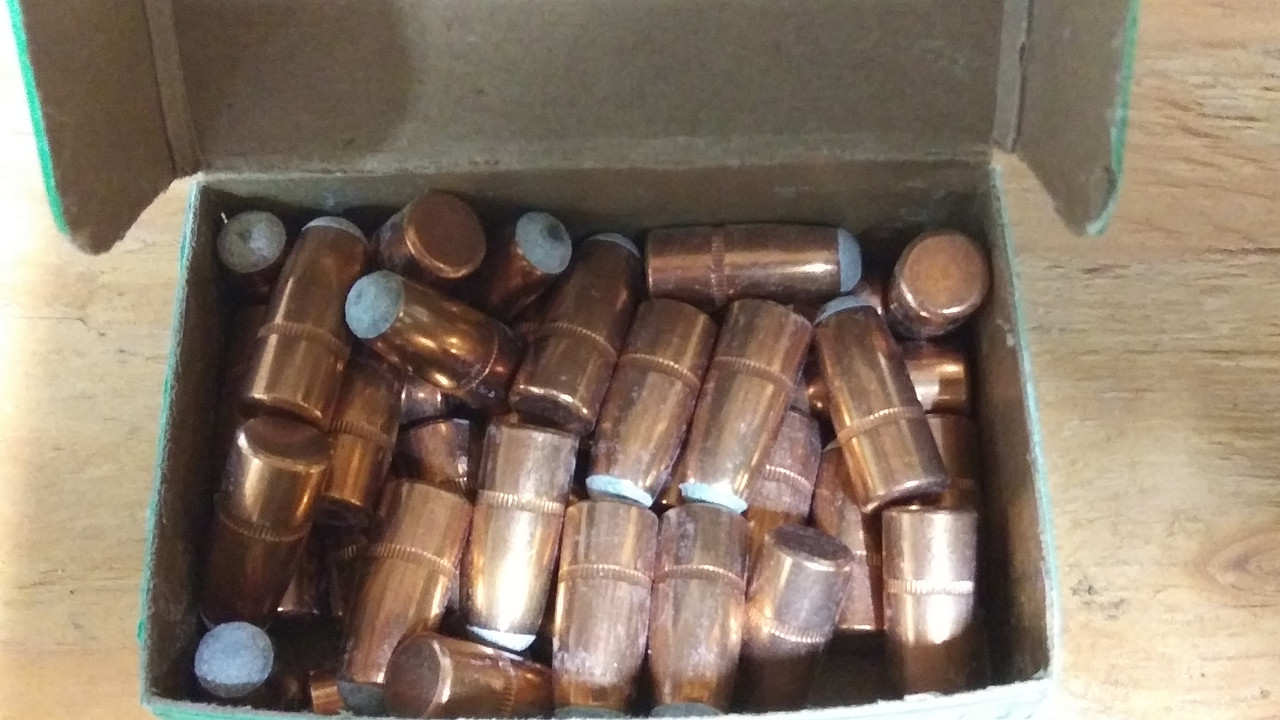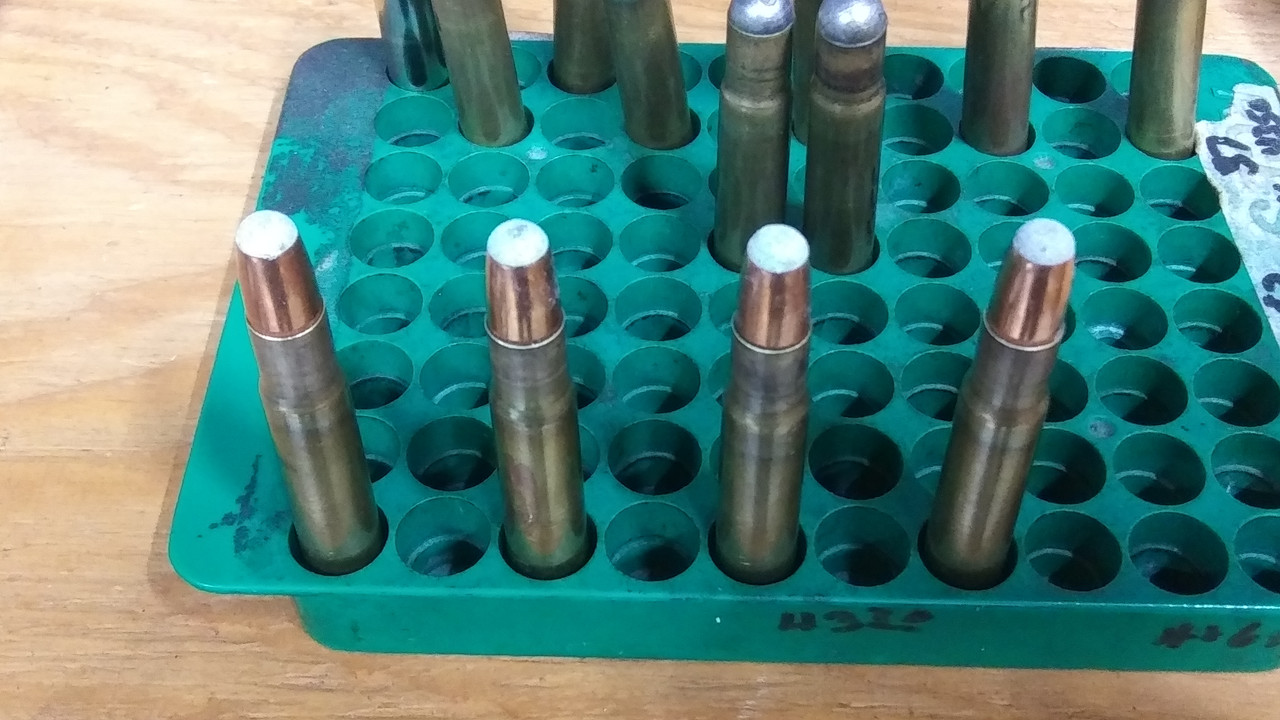 Figured I'd better jug test them because for all I knew they might turn to dust when stressed. Set up gallon milk jugs at 20 yards. Didn't do bad at all...........laying just inside the 4'th jug. Shed 50% weight so ended up at 100 grains with probably another 25 grains or so of lead bits and chunks laying with the bullet and laying on the ground between the 3rd & 4th jug.
Measured .725 at the widest point.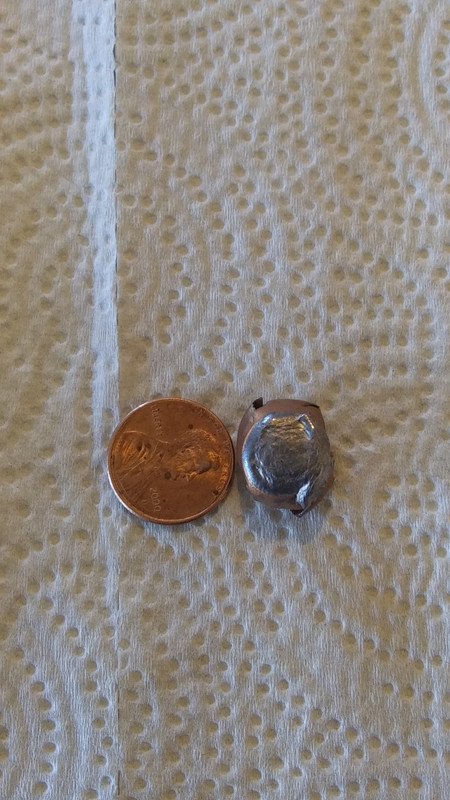 Jacket peeled back even all the way to the base of the bullet. The peeling back of the bullet stopped at the base of the cannelure. In fact if you look at the 12:00 position you can see the cannelure in this picture. Other than the extra speed above a 35 Rem, with the slow 16 twist I ordered this rebore with, it's not overstressing this short bullet none. Will be a deer THUMPER.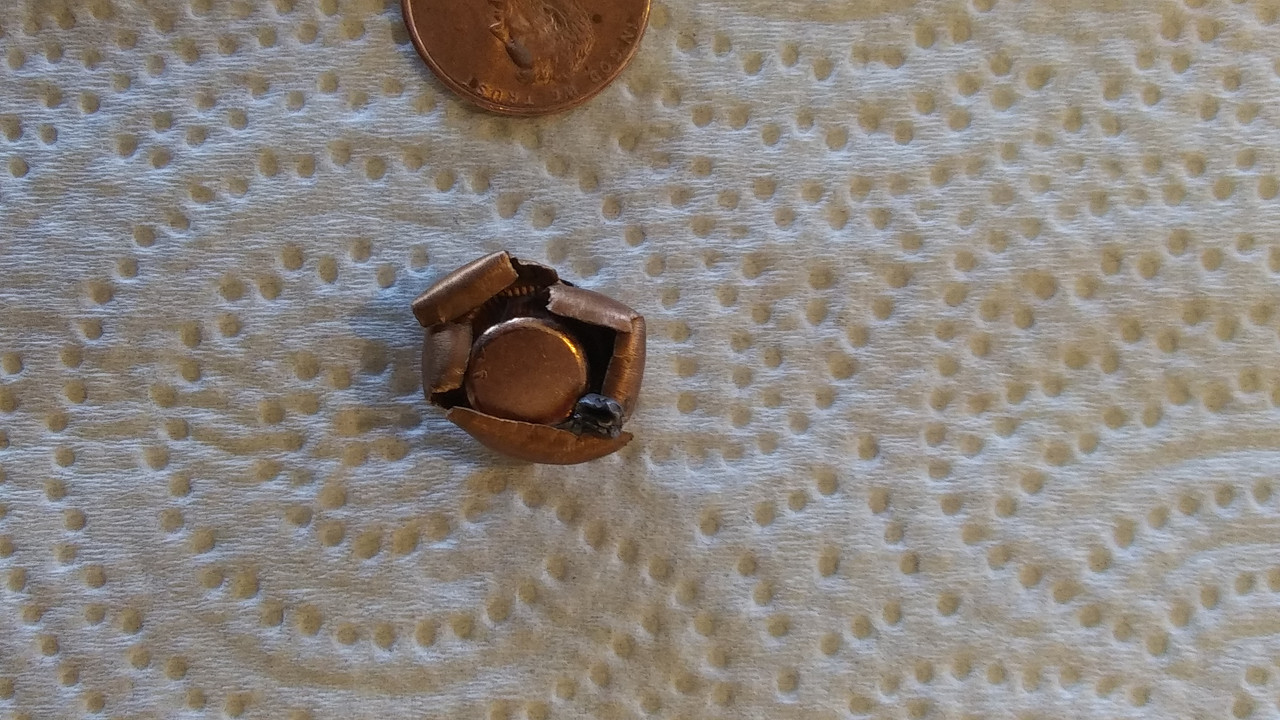 Last edited: